Ukrainian Freedom Scholar Program to Teach Principles of Self-Government for a Stronger Ukraine
December 19, 2022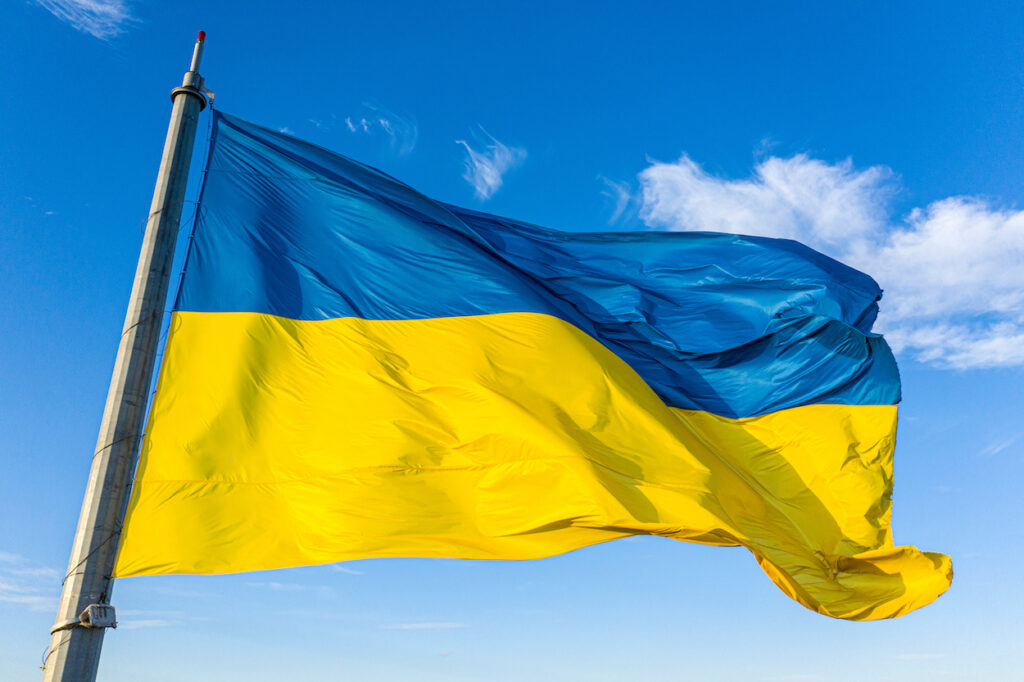 Ashbrook is pleased to announce our participation in the Ukrainian Global University, a consortium of educational institutions around the world that have joined efforts to "support Ukrainian high school and university students, scholars, and tutors by providing them with scholarships, fellowships, and postgraduate programs."
On January 4th, 2023, four Ukrainian students are scheduled to arrive on our campus at Ashland University in Ashland, Ohio, as part of our newly formed Ukrainian Freedom Scholar Program. These students are Oleksandra Bibik from Kyiv, Dana Krukovska from Kakhovka Kherson Oblast (currently, a refugee in Lviv), Maksym Polianskyi from Odesa (refugee in Romania), and Dmytro Solomianiuk from Lviv. Each student will spend the next four years as Ashbrook Scholars alongside other students in our Program, all of whom will be learning the history, principles, and habits of self-government, The ultimate goal is for these Ukrainian young people to return to their homeland to help build a stronger Ukraine.
Looking to Ukraine's future, several Ukrainian educational institutions realized that rebuilding Ukraine will require bright young minds. The Ukrainian Global University was forged in order to allow displaced students to continue their education and develop the intellectual and moral capacities that allow them to contribute to their country. Oksana Markarova, the Ukrainian Ambassador to the United States, said that after the war, "Ukraine will need all our talents and expertise to rebuild our cities," before calling Ukrainian students benefiting from the program "the educational battalion" who will be "the professional reserve for new Ukraine after our victory."
Since its formation, 71 educational institutions around the world have joined the Ukrainian Global University, including the University of London, Yale University, the Stockholm School of Economics, the University of Toronto, and Harvard University. The Ashbrook Center, in partnership with Ashland University, is one of only nine American institutions providing undergraduate scholarships to students.
Ashbrook is honored to join this effort. The Ukrainian Freedom Scholars joining us will have the opportunity to not only learn in peace but also to live and work in America between semesters. "We're in the freedom business," said Rich Policz, Associate Director of Student Programs at Ashbrook. "This is an amazing opportunity to change young hearts and minds and help to instill the principles of self-government in a new generation of leaders who will help to rebuild Ukraine."
Like all Ashbrook Scholars, the students participating in the Ukrainian Freedom Scholar Program went through a rigorous application and interview process in order to be selected to receive scholarships and admittance into the program. In partnership with Ashland University, each student will be awarded four years of financial assistance estimated to be approximately $40,000 per year. While many of the students have expressed regret at leaving their families and their homeland, they are eager to come to America.
While the program will benefit the students from Ukraine, it will also benefit the students in our Ashbrook Scholar Program. As former Ashbrook executive director Peter W. Schramm taught us, the experiences of immigrants and foreign nationals can be a powerful reminder of things we Americans tend to forget or take for granted. As the Ashbrook Scholars get acquainted with these young people who know firsthand what it means to live in a nation where their lives and their freedom are under attack, they will better understand that the American way of life is not guaranteed. It must be defended and upheld in every generation.
As the Founders believed, the only stable basis for a free society is education in the principles of self-government. Countries across the world have looked to the principles of the Declaration of Independence for stability and inspiration during revolutions and times of tumult. It is our hope that through the Ukrainian Freedom Scholar Program, American and Ukrainian students will discover a deeper understanding and appreciation for these principles, strengthening the cause of freedom in both countries.
For more information or to support the Ukrainian Freedom Scholar Program, please contact the Ashbrook Center at 877.289.5411 or info@ashbrook.org.