Ashbrook Scholars Participate in National Conference at West Point
November 30, 2022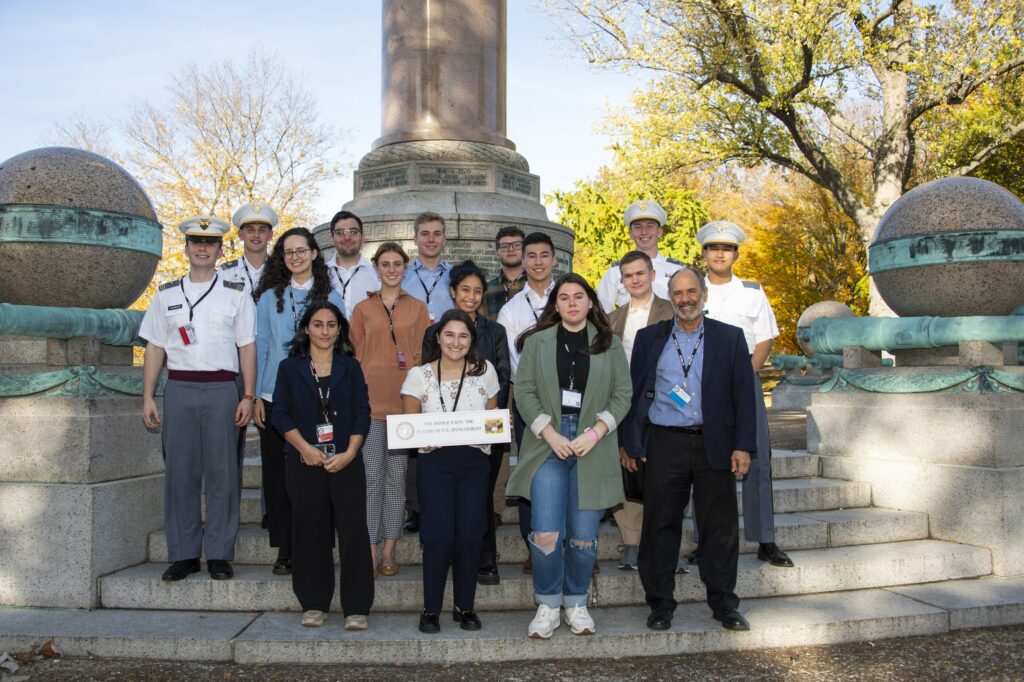 Earlier this month, Ashbrook Scholars EJ McKay and Carolina Amparo participated in the Student Conference on U.S. Affairs at The United States Military Academy at West Point (SCUSA). The conference, which began in 1949 and is the most prestigious of its kind in the world, welcomes approximately 200 undergraduate students each fall to "work with scholars and practitioners to develop proposals that address important topics in U.S. foreign policy."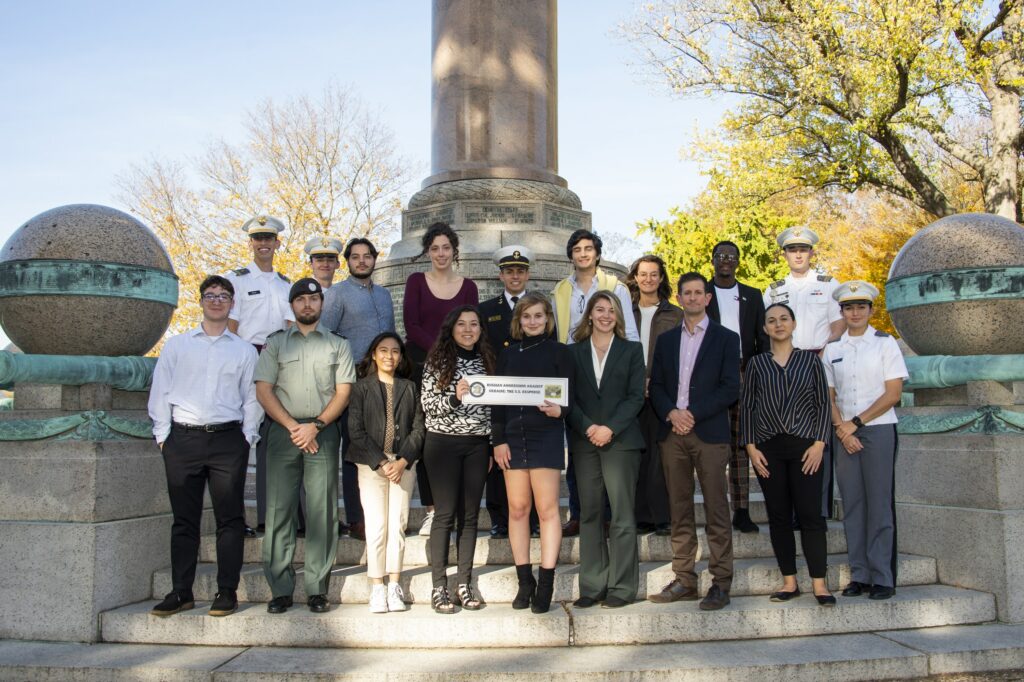 This year, the theme of the conference was "American Foreign Policy in an Era of Polarized Politics and Revisionist Powers." EJ and Carolina had the opportunity to participate in roundtables with undergraduate students from over 100 institutions, West Point cadets, and top scholars on topics such as "U.S. Foreign Policymaking in a Politically Polarized Time," "The American Model of Democracy," and "Space Commercialization and Weaponization: An Unregulated Final Frontier." Each roundtable discussion centered on a briefing paper prepared by an expert scholar on the given topic, as well as additional relevant primary sources and contemporary documents.
Carolina's group focused on the topic, "Russian Aggression Against Ukraine: The U.S. Response." They explored not only issues pertaining to defense, such as nuclear deterrence and territorial integrity, but also the humanitarian implications of Russia's invasion. Carolina noted that one of the biggest takeaways from her participation on the panel was a better understanding of Russia's growing economic dependence on the People's Republic of China (PRC). She particularly identified the danger that "Russia's desperation for an ally may give the PRC leverage over aspects of Russia's foreign policy."
Carolina and two other members of her group collaborated on a recommendation to address Russia's economic coercion and the European energy crisis. They proposed that the U.S. pursue subsidies of liquefied natural gas with at-risk states like the Czech Republic and Slovakia this winter "to bolster European solidarity and uphold sanctions."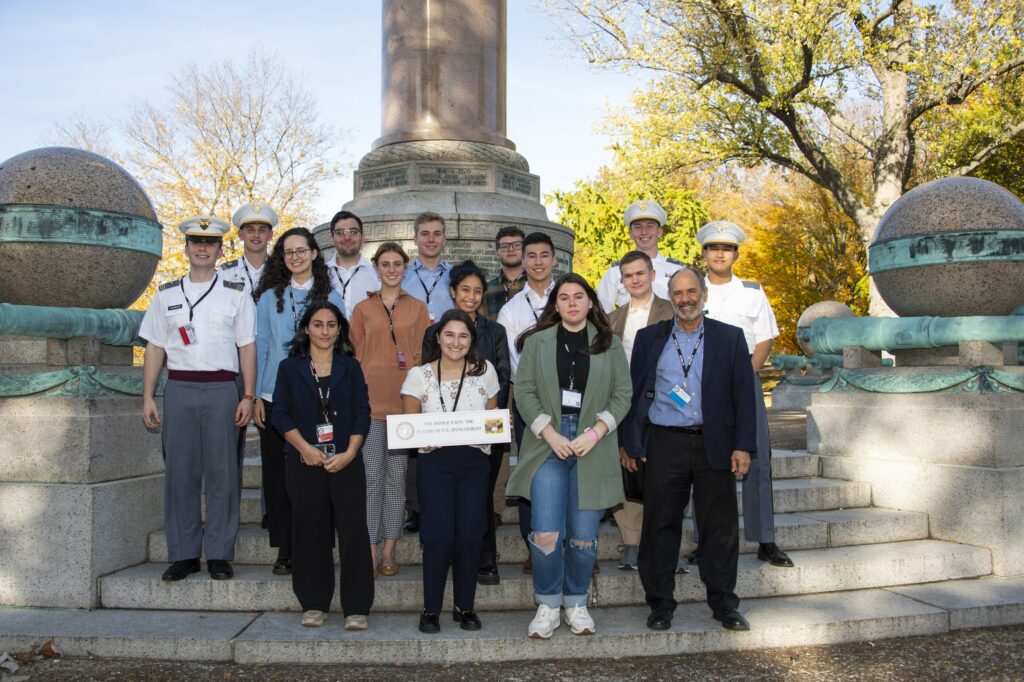 Beyond the knowledge they gained on this particular topic, Carolina and EJ learned much about the significance of military and civilian dialogue with regard to foreign policy issues. As Carolina said, "the West Point cadets in my group brought a wealth of knowledge about U.S. capabilities in Eastern Europe and the viability of long-term goals in the region." Seeing the benefits of this collaboration, Carolina "came away thinking that federal agencies shouldn't silo themselves when developing policy." Rather, members of the military and civilian government employees might benefit from working together as the conference participants did.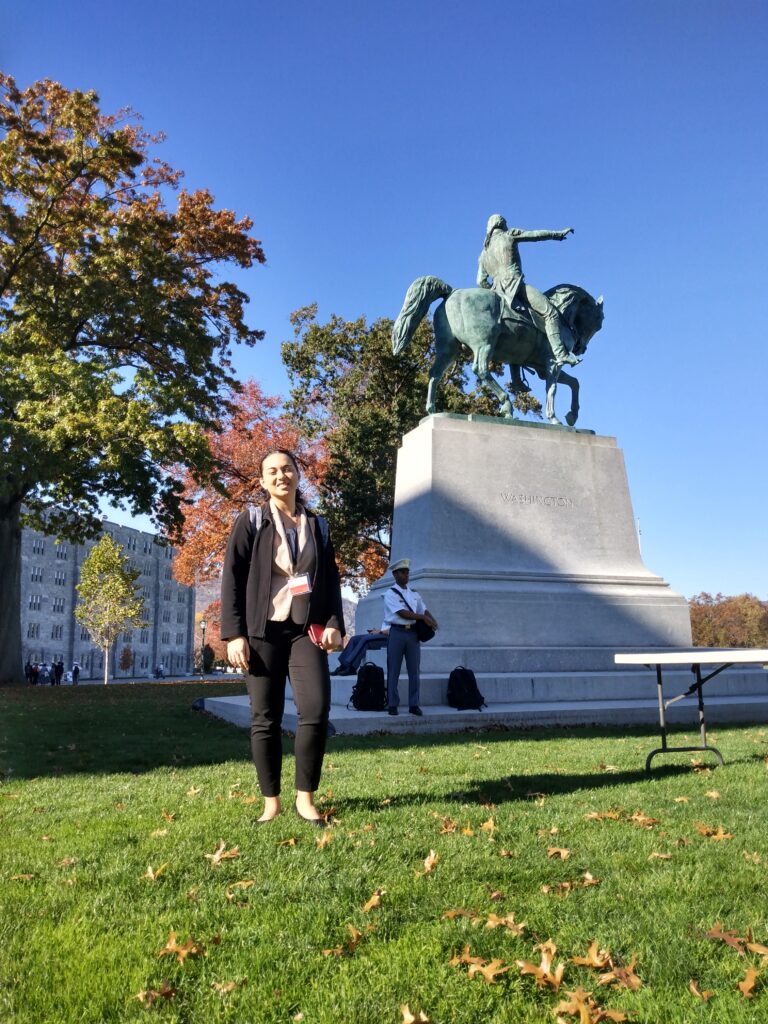 Carolina and EJ's participation in the conference was made possible by the generous support of Ashbrook donors, who helped to fund their travel, lodging, and registration fees, further enhancing their experience in the Ashbrook Scholar Program, a first-rate academic program for serious students to learn about America's history, principles, and place in the world.
Carolina and EJ appreciated the opportunity to engage in the "fast-paced content-based discussions" they encountered at SCUSA. As an International Political Studies major, Carolina had valuable background knowledge of Russian aims, capabilities, and relationships between the U.S., NATO, and Ukraine. Moreover, she has been engaged in dialogue and debate in her Ashbrook classes for two years and said she was well prepared "to defend my views when crafting the policy paper."