Teacher of the Year Inspired by Ashbrook Programs to Design a New Course
December 24, 2020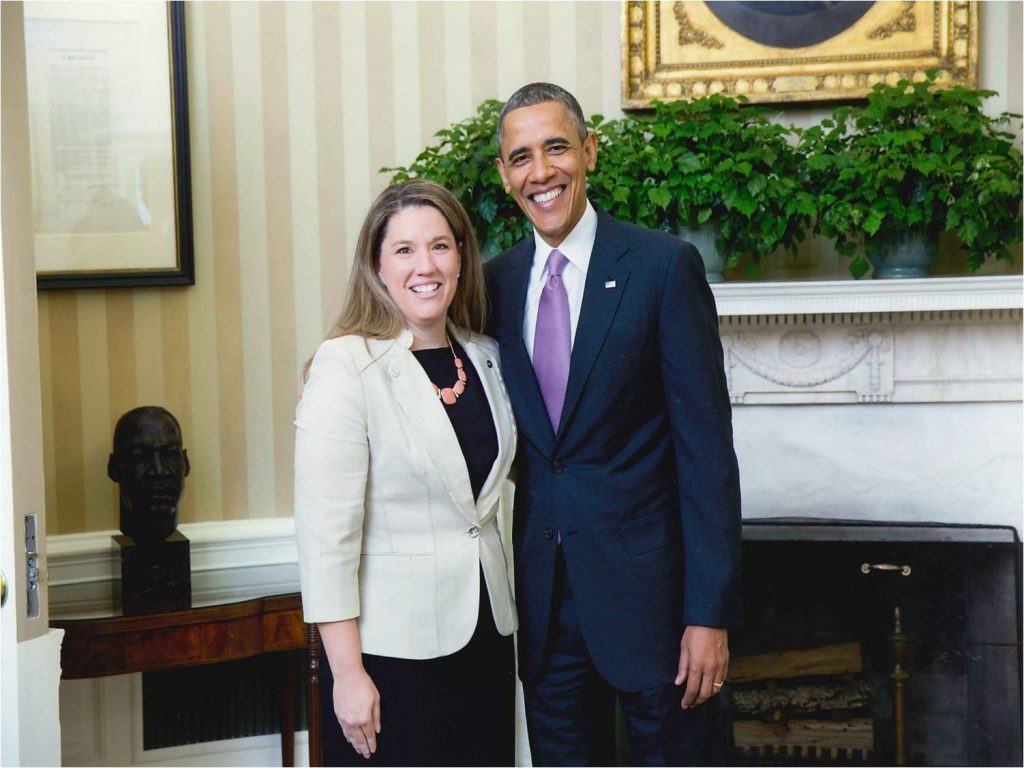 Nancie Lindblom, a social studies teacher pursuing a Master of Arts in American History and Government through Ashbrook, just completed a year as Arizona's 2013 Teacher of the Year. The award required her to travel frequently both in and out of state, speaking to Arizona teachers and citizen groups about the challenges facing education and meeting with other Teachers of the Year at conferences and special enrichment programs.
During this busy time, Lindblom continued teaching US history at Skyline High School in Mesa, Arizona, working with personally requested substitutes to keep her classes moving forward. She also completed her coursework for the MAHG degree. Now she is planning her culminating project, a capstone that will outline her plans for a new history elective at her high school.
Her idea is based on a summer seminar Ashbrook developed, the Presidential Academy program. Lindblom attended the seminar as Arizona's representative in 2011. The course covered three pivotal moments in American history and was taught at important historical sites. Teachers learned about the Founding in Philadelphia; the Civil War while visiting Gettysburg; and the Civil Rights era in Washington, DC. The question addressed in the seminar—"Have we as a people lived up to the Declaration's affirmation that 'all men are created equal'?"—struck Lindblom as a theme that would excite high school students' interest.
Lindblom is proposing a new course for sophomores at her high school, one in which they will explore an enduring theme of American civic life while learning how to analyze and interpret primary documents. Ashbrook's Master of Arts in American History and Government is built around the study of original documents, and Lindblom says that studying in the MAHG program "has revolutionized the way I teach." Faculty in the MAHG program guide teachers in breaking down the argument and implication of the frequently lengthy and complex speeches and essays written by American leaders. This has encouraged Lindblom to do the same in her own classroom. "As teachers, we're often so intent on guiding the learning process that we fail to step back and allow students to exercise their reading skills. Now I have the confidence to say, 'You've read the document: you tell me what you know about it.' If given time to practice, students are more capable of interpreting texts than you might think."