Students and Teachers Find Hope in America's Story
December 24, 2020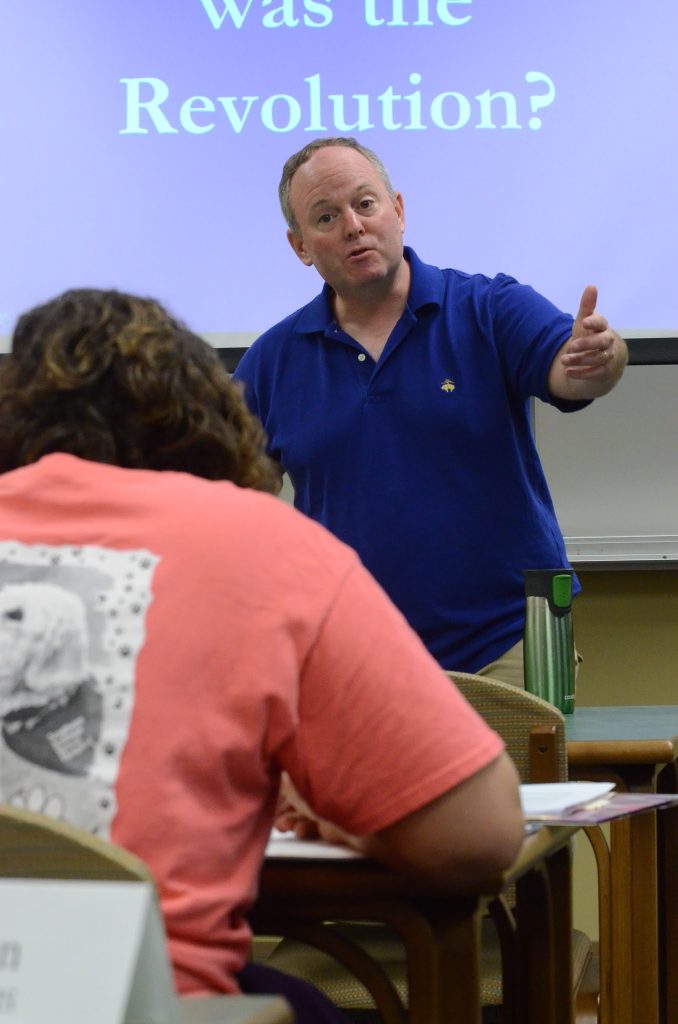 As the challenges of the pandemic and social unrest persist, your support is helping students and teachers to find hope in learning America's history. Hundreds of teachers and students joined Ashbrook online this summer to explore the truths at the heart of the American experiment that have survived past economic, political, and cultural turmoil.
In a recent graduate class on the Early American Republic, several teachers shared an experience that Professor Robert McDonald described as "unexpectedly therapeutic." The conversation began with a discussion related to Thomas Jefferson and John Adams both dying on the same day—the Fourth of July in 1826—the 50th anniversary of the Declaration of Independence. Jefferson and Adams had been friends and allies early on before becoming bitter rivals. Later, with their friendship restored, they wrote dozens of letters to each other, leaving behind a profound record of their revolutionary legacies.
With tears in her eyes, one teacher said that seeing how Jefferson and Adams—and the country as a whole—overcame great division in the early republic had restored her faith in America's prospects for long-term success today. Another teacher, full of emotion, shared that he had recently questioned whether he was foolish for becoming a teacher. In that moment, he was persuaded that he was "in exactly the right place" and fully devoted to preparing young Americans for citizenship.
Ashbrook teachers influence the education of countless students—students who are much like the high schoolers who participated in the Hilda E. Bretzlaff Ashbrook Academy this June. As students learn more about American history, they discover that our present moment is not as unique as we might think and that ultimately, our principles and identities as Americans run deeper than partisan affiliation. As one student put it, "being an American is more than being a citizen in the legal sense. Being an American is fundamentally about believing in the principles expressed within the Declaration of Independence."
With your help, tens of thousands of students each year are finding hope and meaning in the American story.