Jonah Goldberg Speaks in Cleveland Event
December 24, 2020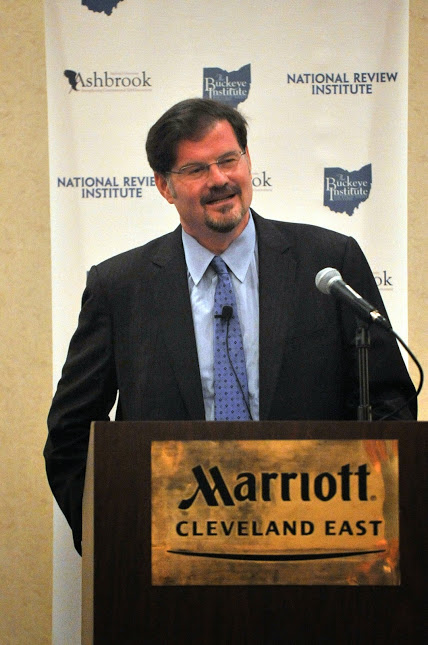 National Review editor and columnist Jonah Goldberg spoke at an Ashbrook event in Cleveland, Ohio on Tuesday, June 24. His remarks were titled "The Eternal Struggle: Why America's Conflict of Visions Isn't Going Away."
Over 100 guests from the Cleveland area attended the event that was co-sponsored by The Buckeye Institute for Public Policy Solutions, the National Review Institute, and the Bastiat Society of Cleveland.
A bestselling author and columnist, Goldberg's nationally syndicated column appears regularly in scores of newspapers across the United States. He is also a columnist for the Los Angeles Times, a member of the board of contributors to USA Today, and a contributor to Fox News.
Roger Beckett, Executive Director of the Ashbrook Center, and Robert Alt, President of The Buckeye Institute, spoke briefly before Goldberg's remarks.
View the photo gallery from the reception.