Ashbrook Teacher Helps Students Discover American Identity
December 24, 2020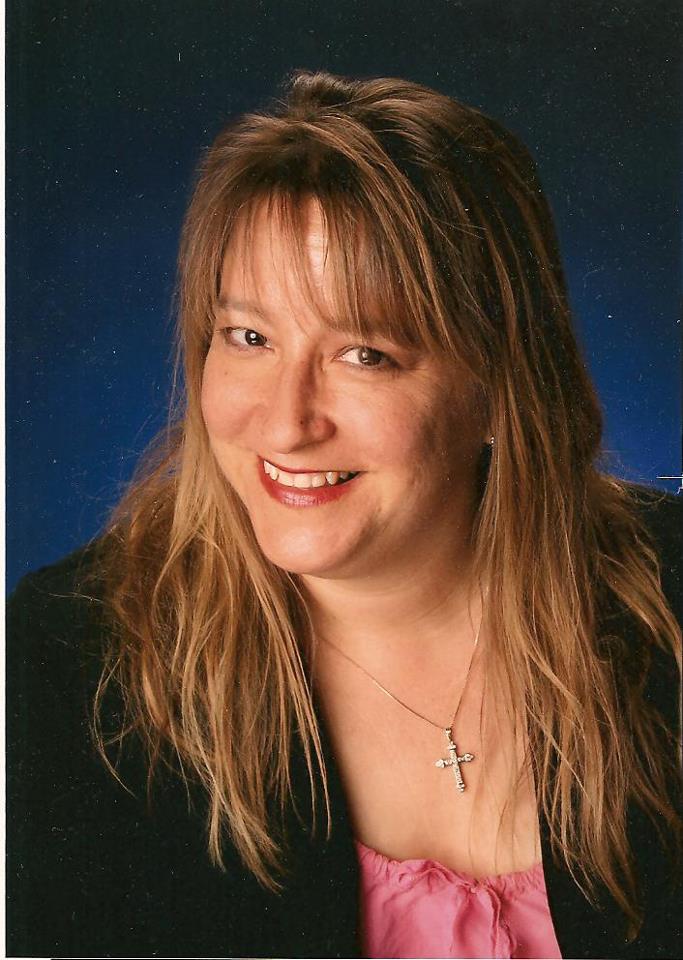 Social studies teachers in Ashbrook's Master of Arts in American History and Government (MAHG) degree program value its solid emphasis on core American principles. As Americans forget their history, teachers must work hard to hand on the vital elements of citizenship to their students. This challenge is complicated in the Southwest, where ethnic identities compete strongly with Americans' sense of their shared culture. The MAHG program helps teachers in such challenging environments point their students to the principles of the Founding, no matter what their ethnic identity.
MAHG graduate Karen Dziurzynski Cox's commitment to teaching the American Founding drew her to Ashbrook's program, which is unique in both the structure and content of its courses. Unlike many graduate programs in Government or American History that begin from a position that Americans are divided by race, class, and gender, Ashbrook focuses on understanding American history in the light of the principles of self-government that unite us as a people.
Cox grew up in New Mexico. Her mother's ancestors settled on land grants from the King of Spain, well before the area became part of the United States. "For me," she said, "the phrase 'the American experience' evokes a complex merging of identities." Cox wrote her capstone project for the MAHG degree, "The Establishment of New Mexico's American Identity," to examine the process by which her mother's people came to feel they belonged in our American democracy.
She traced a history that spanned the western campaign of the Civil War. At the Battle of Glorieta Pass in 1862, settlers of Spanish heritage fought for a Union general, trying to push back Texan Confederates who hoped to take the southwest for their secessionist nation. The Union forces lost the battle, but won the western campaign by destroying the Confederates' supply train as they retreated. The battle has been called the "Gettysburg of the West" since it marked the peak of the Confederate effort to seize the Southwest.
When Cox taught at Atrisco Heritage Academy in Albuquerque, most of her Hispanic students identified with bilingual immigrants from Mexico. "It was an emotional response," she said, "which was curious to me." So she told her students the story of Glorieta Pass, and how soon-to-be-American New Mexicans fought for the Union.
Later, in Cuba, New Mexico, she taught students from Navajo Native American reservations. Today, Cox teaches AP US Government and Politics and AP Economics at Del Norte High School in Albuquerque, and again, many of her students are Hispanic and Native American.
Amid public debate about the immigration status of undocumented youth who came to the US with their parents as children, Cox's Hispanic students are now more vocal in asserting their American identity—especially after Cox guides them in study of the US Constitution and Bill of Rights. Meanwhile her Native students—separated from older generations who remain on the reservations and often feeling "disenfranchised from their own culture"—need help integrating their Navajo heritage with their identity as U.S. citizens.
When Cox's Native students read the Preamble to the Constitution, they resonate with its very first words: "We the People of the United States…." As Cox explained, "In the Navajo language, the phrase 'the people' means all of their ancestors who walk with them, the living. My students often react reverently to the opening of the Constitution, suddenly feeling they too are part of the Founding."
Cox's students have helped her in turn, by showing her layers of American experience overlapping with profound poetic significance. She asked her class about the design in a Navajo basket she found at a roadside shop. White stripes radiated through a red ground, with a star-studded field of blue above. "I asked, 'is this an image of the sun and stars rising over mountains? Or of the Stars and Stripes?' They told me, 'Yes. It's all of that.'"