Ashbrook Scholar Wins National Essay Contest
December 24, 2020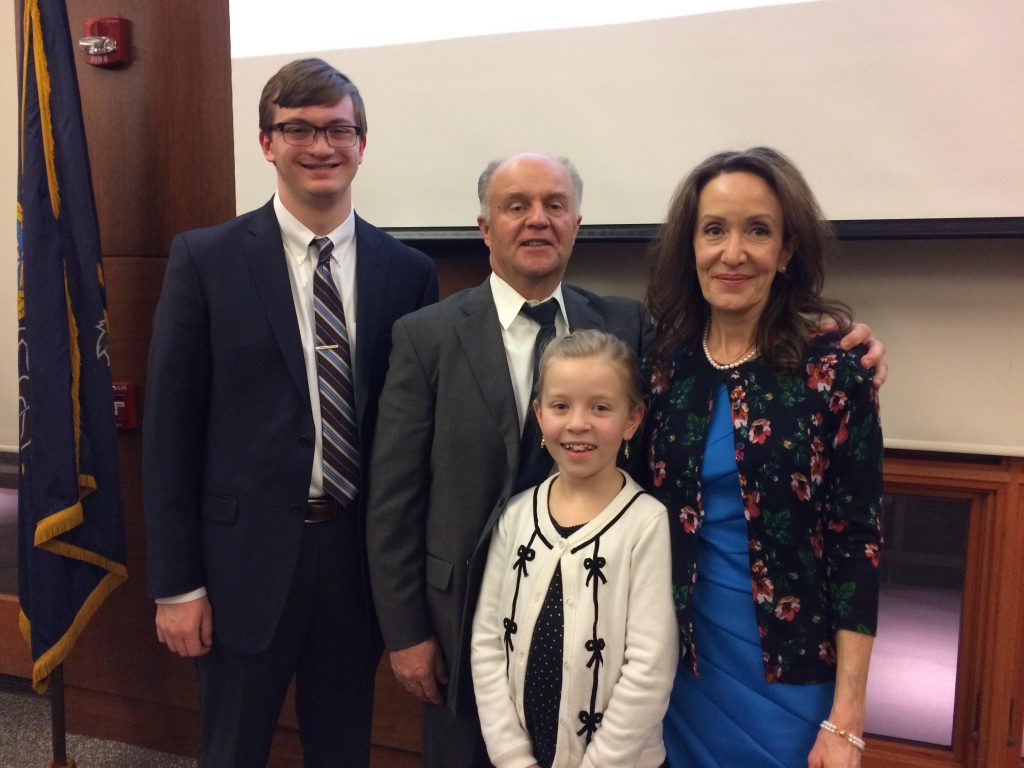 In January, junior Ashbrook Scholar Dennis Clark entered the Douglas B. Rogers Conditions of a Free Society Essay Competition at St. Vincent College. The competition honors the memory of Doug Rogers, a former scholar who died tragically in 2011. Undergraduate students from around the country are invited to participate in a conversation on the moral foundations of Western Civilization, limited constitutional government, and free economics.
Students were asked to comment on Thomas Jefferson's letter to Gideon Granger, which describes how if federalism properly understood is destroyed, then the national government will become the main engine through which politics is conducted. If this were to happen Jefferson argued, then the national government would necessarily become corrupt and suppress the liberties of the people.
In his essay, Clark tied this letter to a 2006 speech given by former President Barack Obama, where he contended that we are entering an age where small politics will give way to national politics and national concerns. Using Jefferson's reasoning as a basis for his argument, Clark noted that such a transition would be detrimental to American politics as a whole. For Clark, having politics occur on a local level is vital, in the sense that it educates the citizenry in both the character of our political institutions, as well as politics more broadly.
Clark also felt as if his education at the Ashbrook Center gave him a leg up on the competition: "Being taught how to read a text made me feel more confident in my abilities to analyze the Jefferson letter." Clark also said that he feels lucky to have had such a comprehensive study of American History at Ashbrook, noting that "I have taken two semesters of American history, an in-depth study of the Early Republic, and two semesters of American Political thought; having such a rich education allowed me to place this letter within a broader context than just the historical time and place when it was written." For his talents and winning essay, Clark was awarded $2,000 and has said the prize money will go back into his education.
Clark's essay can be found here The Vital Importance of Small Politics