American Heroes Webinar Series
December 24, 2020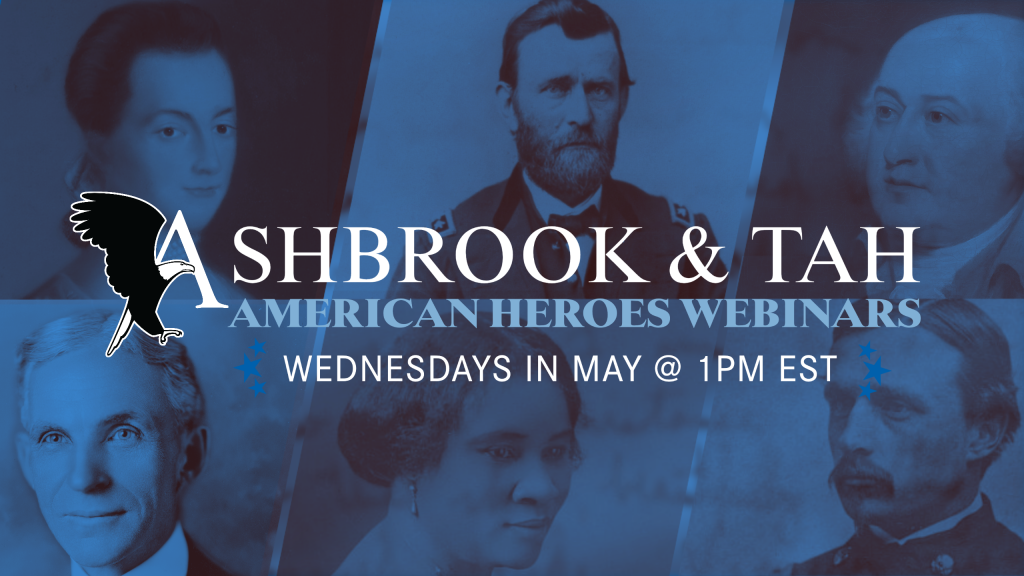 What makes a hero? In America, heroes are not measured by their last name or background but by their willingness to face difficult, even overwhelming, circumstances, and to overcome. The COVID-19 crisis is certainly making heroes of many Americans. From health care workers to truck drivers, grocery clerks, and more, ordinary Americans are doing extraordinary things.
In honor of these heroes, and to learn more about what makes an American hero, Ashbrook offered this webinar series throughout May 2020 titled "American Heroes." Each episode focused on two heroes from different times in our history and different fields of endeavor.
The goal of these webinars was to renew our understanding of America by learning from our heroes. Every American hero demonstrates what James Madison called "the capacity of mankind for self-government." They prove that freedom can unleash the energy, creativity, enterprise, and courage of human beings.
Recordings of each webinar can be accessed by clicking the links below:
May 6: Heroes of the American Founding: Abigail and John Adams
May 13: American War Heroes: Ulysses S. Grant and Robert Gould Shaw
May 20: Heroes of American Business: Henry Ford and Madam C. J. Walker
May 27: Heroes of American Medicine: Jonas Salk and Clara Barton
We can renew our understanding of America and its principles by learning from the character of our American heroes. We need that now, more than ever.