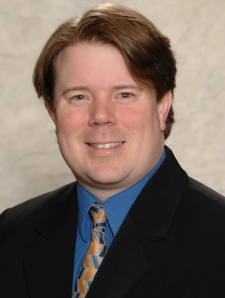 Ben Kunkel
Director of Student Programs
Ben Kunkel is a 1996 graduate of Ashland University and an alumnus of the Ashbrook Scholar Program.
Following his graduation from AU, Ben served as the legislative aide to then-State Representative Jeff Jacobson (R-Dayton) and clerk for the House Ethics and Elections Committee. After a two-year stint in Columbus, he returned to Ashland, accepting a position at the Ashland County Board of Elections, and served as the Chairman of the Ashland County Republican Party during the 2000 election. He has been an employee of the Ashbrook Center since 2001.
In his position at the Center, he administers and recruits for all of Ashbrook's programs for undergraduate and high school students including the Ashbrook Scholar Program and the Ashbrook Academy.
Ben lives near Ashland with his wife, Reneé, and their four children.