Reaching the Young Through Those Who Teach the Young
January 5, 2021
You may have heard us say at Ashbrook that we reach the young through those who teach the young. With over 30,000 teachers in our network teaching an average of 125 students a year, Ashbrook is poised to make a big impact on the next generation. We recently talked with a teacher and a student about their experiences with Ashbrook. Their stories show how your support is positively influencing young Americans.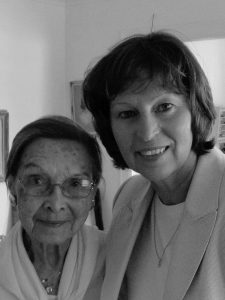 Candee Collins, an American History teacher in Kilgore, Texas with over 38 years in the classroom, participated in her first Ashbrook program in 2012. She describes the experience as "daunting but incredibly rewarding" and says her teaching has never been the same. Since that first seminar, she has attended dozens of Ashbrook programs and become a student in Ashbrook's Teaching American History graduate program.
Candee's understanding and appreciation of American principles has deepened through her studies with Ashbrook. She takes pride in passing on what she has learned to the next generation and says that the most gratifying part of her job is "seeing students discover the truth about America for themselves."
Like most teachers, Candee teaches an average of 125 students each year—nearly 5,000 students so far in her career! By learning from an Ashbrook teacher, students become grounded in our nation's history and Founding principles. They move into the world as educated citizens, prepared for self-government, much like Carolina Amparo, the student of another Ashbrook teacher.
Carolina grew up in Lehigh Acres, Florida, graduating high school in 2020. Both of her parents are immigrants from South America who came to the United States in search of a better life. According to Carolina, "They started from scratch and didn't even speak English when they first arrived. But they worked hard and built a safe home for my sister and me, and eventually helped me attend university." Carolina's parents instilled lessons in her that more students around the country desperately need to learn. She said that her parents were "grateful to enjoy the freedom, prosperity, and security they couldn't find in their own countries." Their perspective gave her a deep affection for America.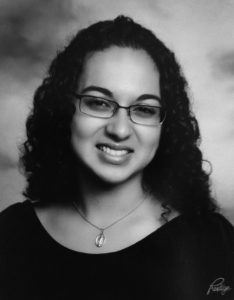 Yet, like others in her generation, Carolina said she can't remember a time when our country wasn't divided. And with so many voices crying out that America is evil, she found it hard to feel sure about her patriotism. That is, until she found the foundation she never knew she was missing.
In middle school, she studied American history with Mr. Greg Balan, who later went on to graduate from Ashbrook's Teaching American History graduate program. With Greg, she read the Declaration of Independence and Constitution for the first time, as well as other primary source documents written by the statesmen that set the course to make America what it is today. Like Candee, Greg teaches his students to read documents carefully and to have serious conversations about them. In his class, Carolina discovered America for herself. She came to understand America's history and principles, but more than that, she says she "gained the confidence I needed to stand up for America without shame."
At a time when too many students are learning to despise their country and the very foundations of America are being doubted and cast aside, we need more young people like Carolina. And to have more young Americans like Carolina, we need more teachers like Candee.
That's how we reach the young through those who teach the young.