Posing a Challenge to High School Seniors
December 24, 2020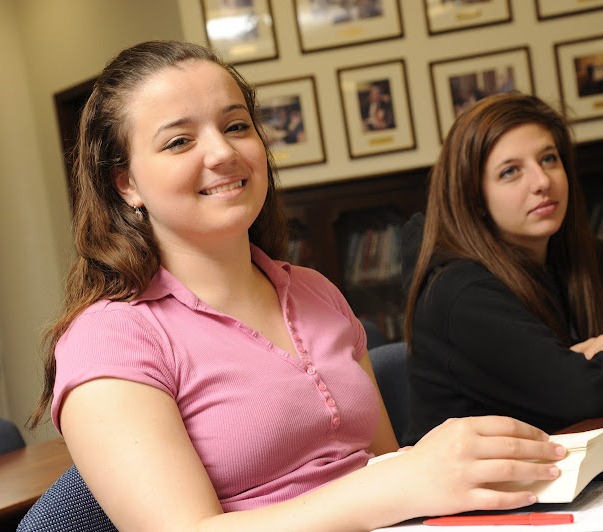 This is part 2 in the series Formation of the Ashbrook Scholar.
It begins by encountering young men and women at the moment when they are choosing the college they will attend. "Our relationship with the Ashbrook Scholars usually begins nine months before they enroll," Ashbrook Center Executive Director Peter Schramm said. "It begins with the personal interview that is part of the application process."
The college selection process for young people today is a high-stakes game that usually involves a calculated balance between the student's career ambitions and the price tag of the credential that purports to give access to that career. With college costs rising exponentially, the student's choice of the "best" affordable school seems ever more critical.
For some students, the choice will depend on the place the college occupies in conventional rankings such as those published every year in US News and World Report. Others will gravitate toward schools offering programs that seem tailored to efficiently deliver the kind of career credential they seek.
The problem with these criteria? Students who choose based on a career ambition must be able to discern, at age 17, the kind of work that will best occupy their talents and energies for a whole lifetime. Students who choose based on the reputation of the college may defer the career choice for a few years; but they must rely on the conventional measures of quality used by national journals to figure out which school will give them the greatest advantage in the job market.
Neither approach addresses the whole potential of the student.
College counselors at high schools often talk about "matching" students to institutions of higher education: schools with the program orientations they are interested in, or with appealing secondary considerations such as the school's location (Rural or urban? Close to home or far away?) and facilities (Is there a state-of-the-art gym? How is the cafeteria food?). But rarely does the counselor advise the student how best to grasp the real opportunity college offers: four years of soul expansion and intellectual growth.
"They arrive here for their interview having been told they are supposed to 'do their own thing'. But young people actually are grateful when someone who is older and apparently wiser tells them what they ought to do," Peter Schramm says.
Of course, one must offer advice respectfully. "We begin with a conversation. For the first half hour it is unclear to the student what we are talking about."
Potential applicants are not asked to brag about their accomplishments or expound on their passions. "I ask them to name their greatest vice as a student. Some, such as those who are very bright, may reply that they are 'lazy.' Then I ask them to name their greatest virtue. Some respond that they are 'dogged,' or confess in a round-about way that while they are not the most brilliant student, they will go through the material several times to master it."
After prompting this exercise in self-reflection, Schramm picks up a copy of a classic novel, Jane Austen's Pride and Prejudice, turns to a page, and asks the student to read it—not silently, but aloud. "We talk about the passage the student has read, and then I tell them, 'The book is yours. I recommend you read it, but I will never ask you about it again.'" Only after this does Schramm present the offer.
"If you are accepted into this program," he begins, "everything you do here will have consequences. You will be held, and you will soon hold yourself, responsible for the things that you do. And yet you will enjoy an unequalled opportunity. This will be the first and perhaps the last time in your life you will experience true leisure. That, in fact, is the purpose of a liberal arts education: to give you the leisure to think about the most important questions human beings have considered. If you are only interested in being trained as a specialist in some practical field, there is no point in joining the program." Most students find this offer hard to refuse.