March 6 Luncheon POSTPONED
December 24, 2020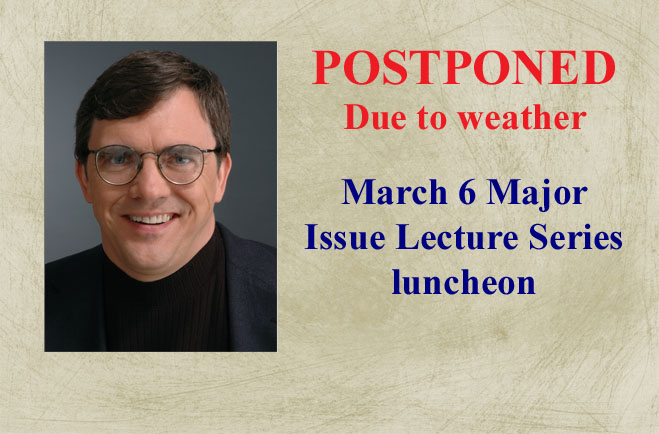 Our March 6th Major Issue Lecture Series with Glenn Reynolds has been postponed due to inclement weather.
The event will be rescheduled for a later date. Once a new date is set, it will be posted to Ashbrook.org and all event attendees will be notified.
For additional information please contact Lisa M. Ormiston at lormiston@ashbrook.org or (419) 289-5429.