How Ashbrook Teachers Spent Their Summer Vacation: Teaching Teachers What It Means to Be an American
December 24, 2020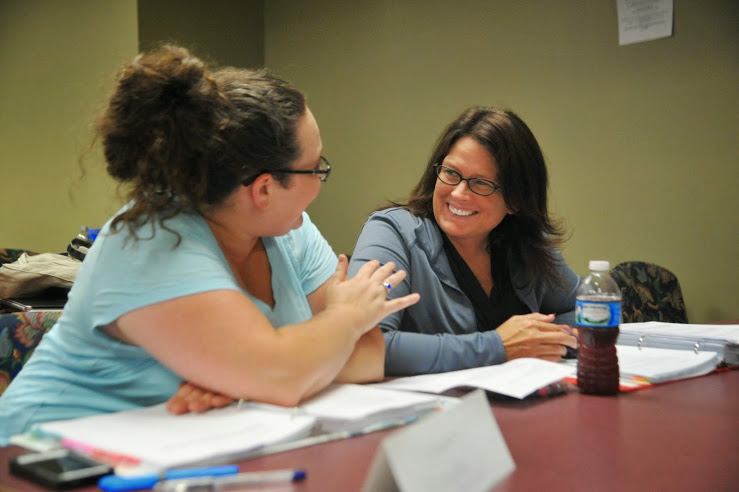 For four weeks this summer, the Ashbrook Center buzzed with activity as a group of 118 secondary school teachers from 30 states took courses in the Master of Arts in American History and Government (MAHG) program. These summer residence classes are the most concentrated educational programming Ashbrook offers. In addition to these residential classes, 82 teachers participated in Ashbrook's ten online courses throughout summer.
A core of six Ashbrook professors worked with 18 visiting faculty drawn from a range of colleges and universities to provide instruction for the residential classes. Professors Marc Landy of Boston College and Jeremy Bailey of the University of Houston taught their popular course on the American Presidency from Andrew Johnson to the present, which combined questions about presidential greatness with questions on the evolution of executive power. Similarly, a course on the Supreme Court attracted high interest, which was taught by Eric Sands of Berry College and Jeff Sikkenga of Ashland University.
Although each weeklong course demands the instructor's unrelenting attention, faculty complete their work on an emotional high. "A kind of momentum builds during the week, producing a focus that leads to deeper insights," reports veteran faculty member David Tucker, who enjoyed team-teaching a course on Colonial America with Sarah Morgan Smith, the first MAHG graduate to go on to doctoral work and return to teach in the program.
A new course on the history of the American West, taught by Gregory Schneider of Emporia State University and David Wrobel of the University of Oklahoma, drew "enormously positive feedback from those who took it," said Christian Pascarella, Director of the MAHG program. The course on Sectionalism and Civil War, taught this year with a simulation component by Dan Monroe of Millikin University and John Moser of Ashland University, also drew enthusiastic reviews from the teachers, who mastered the issues at stake by assuming the roles of Kentucky legislators as they deliberated whether to secede from the Union.
"Teachers brought a studious concentration that made for a great program," Pascarella said. "Faculty noted highly engaged classroom conversations among well-prepared participants." The required readings for each course are about 900 pages. Teachers are advised to read the material before arrival and then re-read for better understanding during the week.
"Many teachers find that the opportunity to focus on American history with other equally dedicated professionals in an atmosphere freed from the distractions of home life gives them inspiration for the next school year," Pascarella says. "These teachers are making our summer residence program better than it ever has been."
To date, Ashbrook has educated more than 7,000 teachers from across the country through online webinars, one-day professional development programs, weekend seminars in historic sites, and the multi-year program leading to a Master's degree in American History and Government.