Former Executive Director and Current Deputy Director Honored with Mentor Awards
December 24, 2020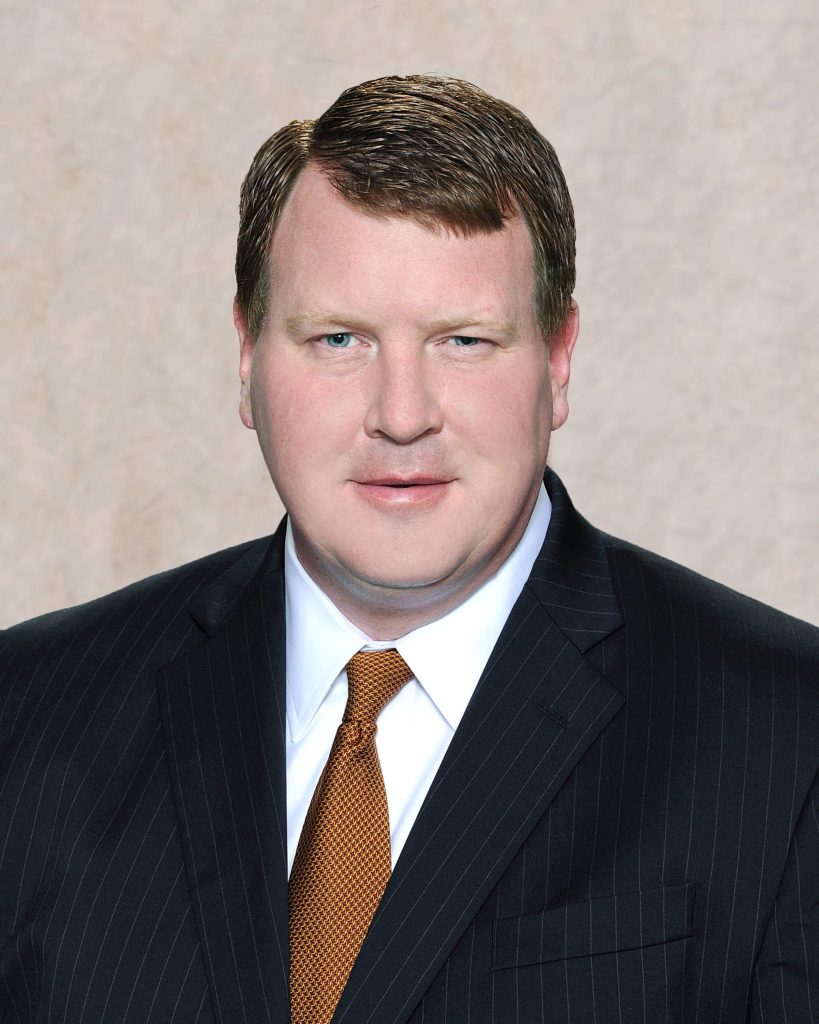 Roger Beckett, Ashbrook's executive director from 2013 to 2018, was posthumously awarded a Mentor Award by Ashland University. Patrick Maloney, Ashbrook's Deputy Director, was also honored with an award. The Mentor Award recognizes faculty or staff at Ashland University who serve as a role model, trusted advisor, or guide to another person in a way that significantly affects that person's life beyond the classroom.
Beckett was nominated by Laura Hanna, an alumna of both the Ashbrook Scholar Program and Ashbrook's graduate program for American History and Government teachers.
Hanna first met Beckett in 1999. She says they would meet in his "tiny office with an electric tea kettle" and chat about her classes, professors, current events, and her projects as a student worker at the Ashbrook Center.
One of Hanna's fondest memories with Beckett is when she and a few other Ashbrook Scholars attended the National Lincoln Day Lecture in Washington, DC, in 2001. Roger taught them a lot that weekend, as they marveled at the city and rubbed elbows with the likes of Newt Gingrich, then Speaker of the House. Hanna says that Beckett "helped us grow up…he showed us the meaning of creating friendships."
Hanna went on to become a high school American History and Government teacher and obtained her Master's degree from the graduate program that Beckett helped to create at Ashbrook. Beckett stayed in touch with her, always visiting with her and other scholars when he was in their area. "Roger continued to teach us the importance of cultivating and maintaining friendships," Hanna said. This lesson has stayed with Hanna, who is "thankful for the many lessons Roger taught me, and for the shining example he set for so many students and colleagues."
Maloney was nominated by senior Ashbrook Scholar Tyler MacQueen. MacQueen met Maloney his sophomore year while he was interning for Ashbrook. After introductions, the pair had a three hour conversation during which MacQueen says he "laughed loudly, cried passionately, and came away with sage wisdom from a man I knew would have a profound impact on my life."
MacQueen soon began to go to Maloney for advice on employment, academics, and personal challenges, especially during his mother's illness. Maloney "went above and beyond to show his concern and his willingness to help my family—and there is no greater testament to a man's character than that." Academically, MacQueen says that Maloney (who is always quick with a book recommendation) reminded him "of the beauty in what I was studying and the qualities I possessed to do great things." MacQueen took inspiration from Maloney to do his best work, not just for good grades, but for the country.
During a trip of Ashbrook Scholars to Gettysburg in 2018, Maloney led the group, which included MacQueen, in reading a letter written by a Union soldier to his wife. Tears fell from their eyes as they read aloud the soldier's description of his willingness to die for his country as payment for the debt owed to those who went through the "blood and sufferings of the Revolution." MacQueen learned volumes during this intimate moment. This and other experiences like it with Maloney have encouraged MacQueen to "learn about and defend the exceptionalism of America in the classroom and in the world."
MacQueen is one of many Scholars who Maloney has mentored. As MacQueen puts it, Maloney "has helped many students reach their God-given potential and make a lasting impact on the world. The many friendships he has cultivated with students in his relatively short time here on this campus is a testament to the caliber of his magnanimous character."