Celebrating Peter W. Schramm
December 24, 2020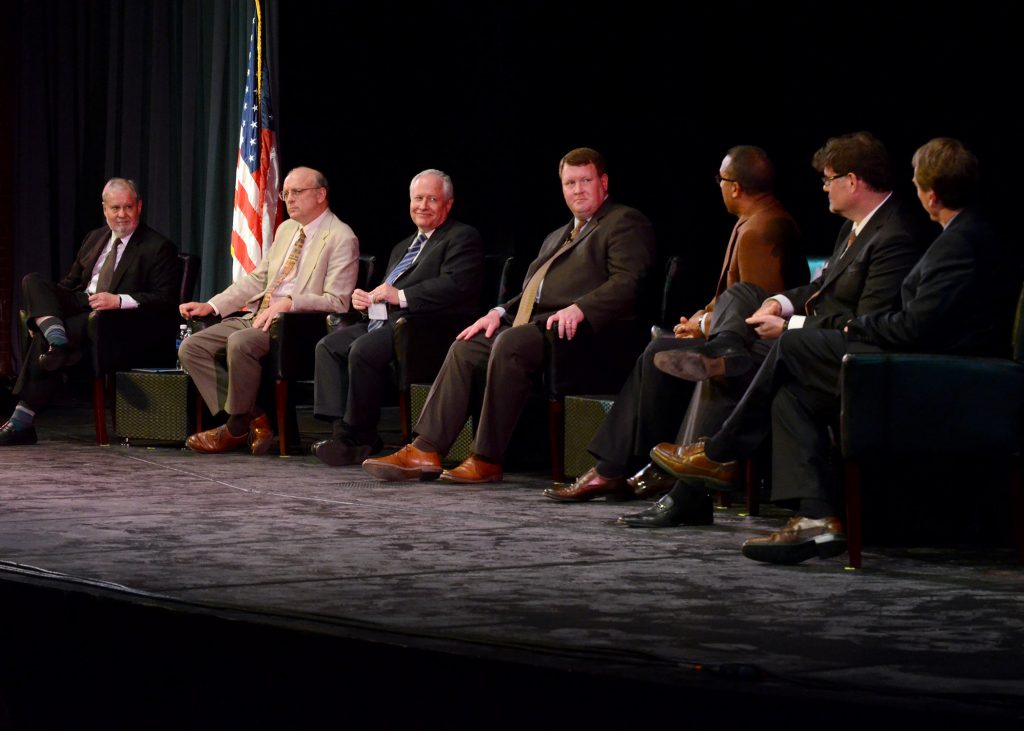 On July 6, over 700 guests gathered to celebrate Peter W. Schramm at the Hugo Young Theatre on the campus of Ashland University. Since 2013, after leading the Ashbrook Center as Executive Director for 17 years, Schramm has served as a Senior Fellow for Ashbrook and Director of the Ashbrook Scholar program. In addition, he continues to teach as a professor of political science at Ashland University. During Dr. Schramm's tenure, he has taught hundreds of undergraduates students, thousands of citizens, tens of thousands of teachers, and, through them, millions of middle and high school students about the enduring principles and practice of free government in the United States.
"Peter is a teacher, a mentor, and a friend to so many of us," said Roger Beckett, Ashbrook's Executive Director. "He has devoted his life to studying and teaching about America. His love for our country has instructed and strengthened all of ours. He has always been reminding 'you Americans' about why this country is the world's cradle of liberty and the last best hope for mankind." The main portion of the event was a conversation about Peter's love of learning and love of America led by Ashbrook Executive Director Roger Beckett.
Reflections were offered by senior editor of National Review, Jonah Goldberg; editor of The Weekly Standard, Bill Kristol; president of Hillsdale College, Larry Arnn; professor of Ethics and Politics at Washington and Lee University, Lucas Morel; Senior Fellow at the Ashbrook Center, David Tucker; and Professor of Political Science at Ashland University and Co-Director of the Ashbrook Scholar program, Jeff Sikkenga.
The evening was opened with a video tribute from Ohio Governor John Kasich. Highlights included the naming of the Ashbrook Center Library in Peter's honor, the establishing of a Publius Fellowship in Schramm's name at the Claremont Institute, and the reading of an original poem by Ashbrook Scholar Alumna Samantha Vajskop ('08) that reflected the impact Schramm had on her life and on the lives of his many students.
The event also featured the Kinfolk Brass Band from New Orleans, Louisiana, whose performance infused the essence of the American soul into the evening.
"If I think about my life and this country and my students and my family and my friends, I weep like a little boy. I am not only the luckiest guy in the world, but you ought to know, despite my medical condition, the happiest…," Schramm said as he concluded the event. "It's impossible for me to convey my gratitude to all of you, to my friends, to my love. Your presence in my life has made me a much better human being than I would have been without that presence, and you will always be in my heart and mind to the extent that I can hang onto you…I'm completely and utterly grateful, and I bow to you in my gratitude."
View the photo gallery from the event.