Ben Carson Highlights 29th Ashbrook Memorial Dinner
August 21, 2014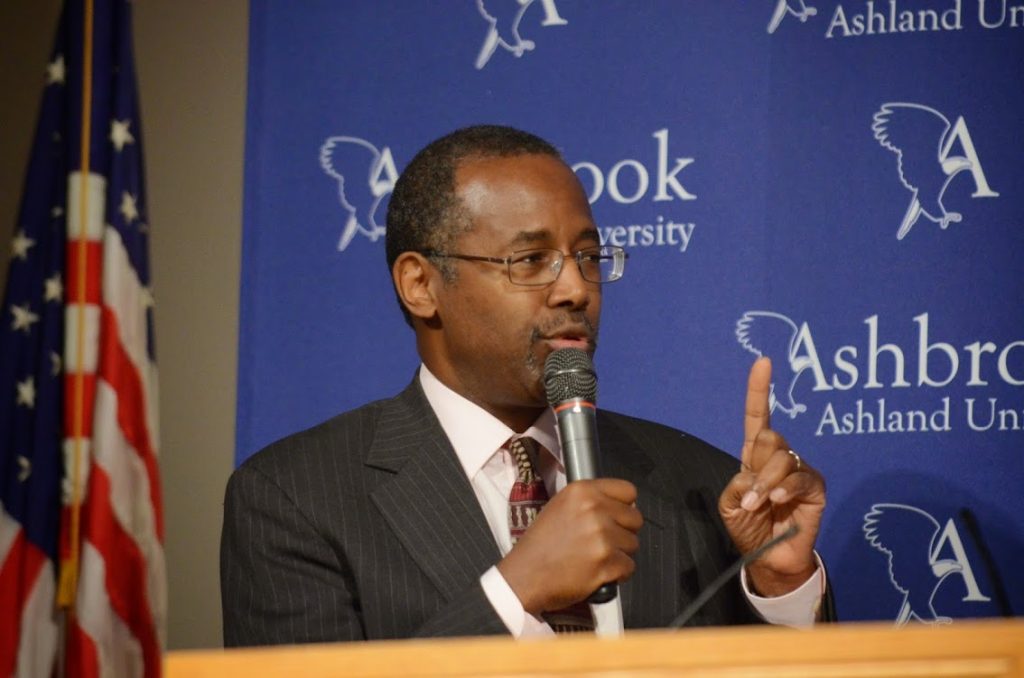 View the photo gallery here!
Pediatric neurosurgeon and New York Times bestselling author Dr. Ben Carson spoke at the 29th annual John M. Ashbrook Memorial Dinner on Thursday, August 21. Over 700 guests attended the dinner, which makes it one of the best-attended dinners in Ashbrook's history.
In his speech "One Nation: What We Can All Do to Save America's Future," Carson spoke about the importance of education for our country's young people. In addition, Carson repeatedly stressed the importance of citizens using their personal "spheres of influence" to affect real improvements in the United States.
"The vast majority of Americans have common sense, values, and principles," Dr. Carson said as he encouraged the audience. However, he was quick to articulate what he suspected many in the audience were thinking, saying that "the people with common sense have been beaten down, and they're afraid to express themselves."
At the Memorial Dinner, Ashbrook Executive Director Roger Beckett announced the largest gift in Ashbrook's history — a $2.5 million seed grant from the Ariel Corporation that will expand Ashbrook's nationally recognized teacher education programs.
In addition, the Memorial Dinner raised over $200,000 for the Ashbrook Scholar program — Ashbrook's flagship program for the education of undergraduate students.
Personally dedicated by President Ronald Reagan in 1983, the Ashbrook Center is an independent center at Ashland University. With a budget of $4.3 million, a staff of 17, an on-staff faculty of 11, a large and growing visiting faculty, and a solid plan for growth, the Ashbrook Center has the capacity to make a critical difference in the next generation's understanding of what it means to be an American.