Ashbrook Scholars Honored as Effective Negotiators
December 24, 2020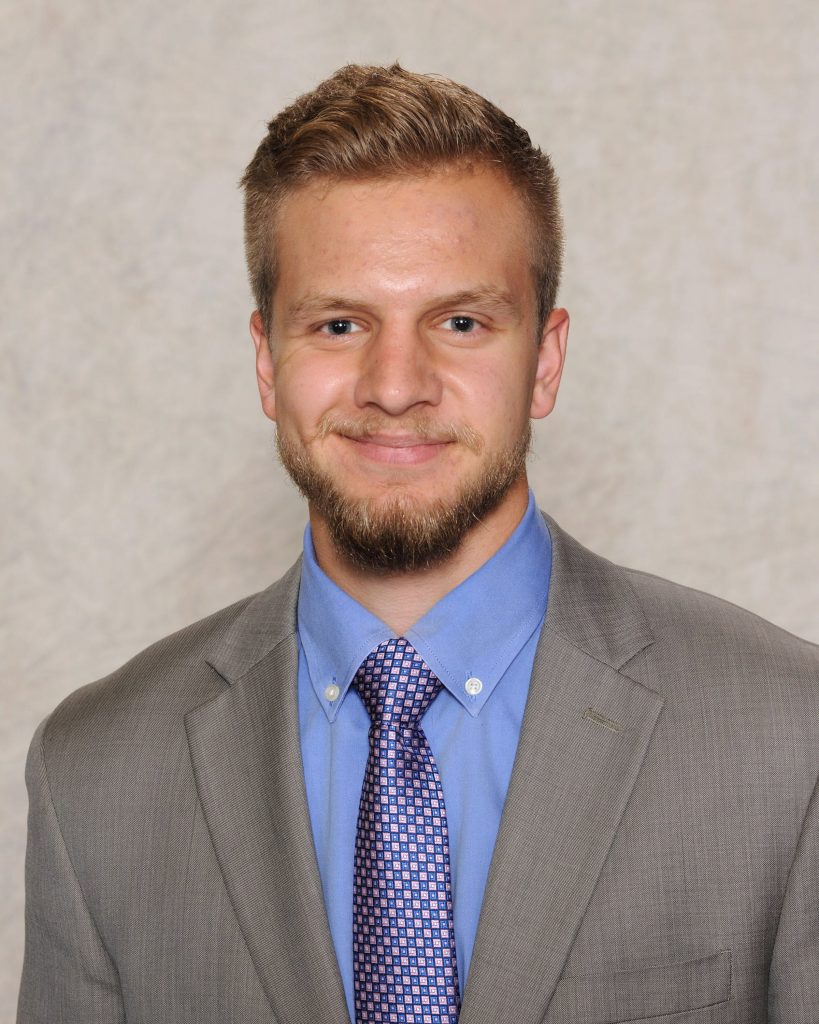 What makes for success as a negotiator? Two Ashbrook Scholars who won awards at a recent mock foreign policy summit have considered the question. Caleb Boyer and Tyler MacQueen say that knowledge of the issues at stake is important. Yet both think the conversational skills Ashbrook Scholars regularly practice in seminars are far more critical.
MacQueen and Boyer won high honors for negotiating effectively at the Ohio Valley Model Arab League conference that took place February 15–17 at Shawnee State University in Portsmouth, Ohio. The Ashland University team sent a dozen delegates to represent Lebanon, one of the 22 member states in the actual League of Arab States. They joined 17 other college and university delegations, many from larger schools (such as Ohio State, Indiana University–Bloomington, Western Kentucky University, and Miami University of Ohio).
The Model Arab League program resembles the Model United Nations program in which many secondary school students participate. Model Arab League conferences, however, involve more select groups of students engaging in more intensive negotiations. Model UN holds 400 yearly conferences, each potentially including 193 student delegations (the number of states in the actual UN). Model Arab League, by contrast, holds only 21 yearly conferences, with no more than 22 delegations at each.
Ashland's team divided into five subgroups, each assigned to one of the five committees who would generate joint resolutions. Boyer and MacQueen met with the Palestinian Affairs committee. MacQueen, who had served on this committee in 2017, invited Boyer to team with him this year, realizing that Boyer's quiet and thoughtful style would complement his own exuberant, outgoing personality.
MacQueen explained to his classmate the usual dynamic at the conference. While the committee agenda covered four policy areas, the area first tackled would occupy the bulk of the committee's time. The Scholars decided to pick a policy area that lent itself to achievable goals, study it thoroughly, and then move at the beginning of the first session to make this area the top priority.
Water policy, they decided, involved an urgent need in an arid environment, particularly since "Palestinians don't have as much access to water as Israelis do," MacQueen said. Boyer added, "It's a very practical, tangible issue. The other three policy areas concerned political problems that have proved mostly insoluble in the Middle East for decades and decades"—such as an Israeli blockade of Gaza and the lack of cooperation between the rival political factions Fatah and Hamas.
At the conference, Boyer and MacQueen executed their strategy as planned. The committee spent seven hours discussing water access options. "This was half of our time in committee sessions, which left little time to get to the other three topics that we hadn't prepared for," MacQueen said. The committee resolved on a plan to transport Mediterranean seawater through an Egyptian pipeline to a desalinization plant they proposed to build in Gaza.
Although pleased their strategy had worked, MacQueen and Boyer felt other factors led to their awards. They noted that some students, for whom the conference was an assigned activity in coursework at their home schools, arrived with extensive knowledge of all four policy areas. Yet "you can have all the knowledge you want and still not be able to engage with other people in a way that makes them comfortable, as if it's just a normal conversation," MacQueen said. Boyer agreed. Some very knowledgeable delegates "are unable to get anything done during sessions because they are very difficult to work with."
Very knowledgeable students may "tend to dominate conversations," Boyer continued. MacQueen elaborated. "What's the point of arguing with someone who thinks they already know everything? Caleb and I had a general knowledge going in, but it's better to go in with room to learn. Most of our resolutions came about through lots of compromise with other delegations."
Ashbrook seminars model this willingness to learn, MacQueen said. "You sit in a room with people with whom you may have fundamental disagreements, but you are all engaged in the pursuit of the good, the beautiful, and the true." This parallels the aim in Model Arab League—devising policy that will improve life for the citizens of the Middle East. MacQueen and Boyer had ample experience engaging in animated but polite arguments with other Ashbrook Scholars "who are open to having their beliefs challenged," Boyer said, because they really want to know the truth.
Persuasion does not require browbeating, insisted MacQueen, who says he follows an approach to political advocacy Abraham Lincoln modeled in his "Temperance Address." In that speech, delivered to a citizen group inclined to prohibit alcohol sales, Lincoln argued against using punitive restrictions to reduce alcoholism. "If you first prove you are the other's friend, then it is easier to persuade him that your advice—if it is in fact the right advice—is best." You may not always succeed, MacQueen acknowledged. But in Ashbrook seminars, "you can have fundamental disagreements with people and still be friends at the end of the day," because you share with them a commitment to understanding a human problem.
MacQueen and Boyer's sense that persuasiveness requires both genuine commitment to an idea and openness to others' ideas seems to be confirmed by the awards they received. They were named "Outstanding Delegates" on the Palestinian Affairs Committee by the votes of fellow committee members—students at other schools who were competing with them for the same honor.
Asked how the art of civil debate might be encouraged in American society, the Scholars agreed that the skill must be taught to citizens while they are young. MacQueen credits his civics teacher at Loudonville High School—Eric Stoner, who is a graduate of Ashbrook's Master of Arts in History and Government program—with preparing him for his undergraduate seminars.
Boyer, who was homeschooled, says he learned debating skills through speech and debate conventions organized for the home school community. He entered the Ashbrook Scholar program before he had formed fixed political views. This made him open to the process Ashbrook Scholars engage in, which he described as examining "how a given way of organizing politics might be good for or harmful to people."
While stressing the importance of secondary school education, both Scholars agreed that those who have learned to debate politics in a meaningful way must lead by example. Interested in entering politics himself after his 2019 graduation, MacQueen said, "I believe that it's time for Ashbrook Scholars to step into the political arena and effect profound change, based on the principles we hold. I believe we have cultivated the necessary skills to argue for our positions." He added, "I think we can do it while still pursuing the good, the beautiful, the just."