Press Release: Sugarcreek resident and Ashbrook Scholar Awarded D. Louise and Edward S. Young Endowed Scholarship
December 24, 2020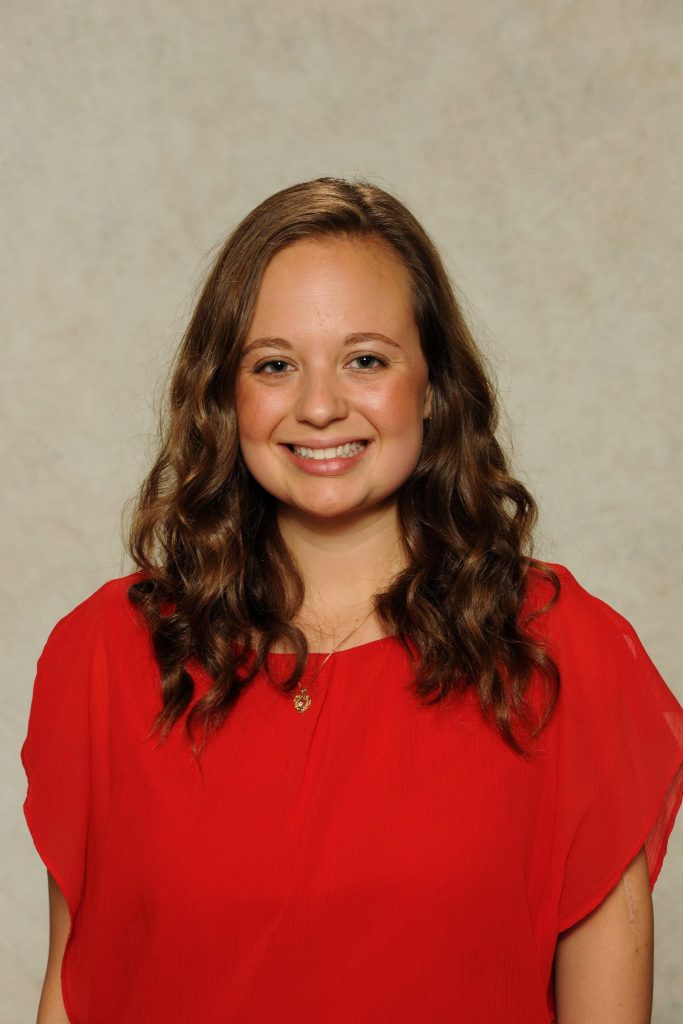 This news story originated on the York Daily Record on 8/12/16.
Ashland, OH –Halle Hershberger, of Sugarcreek, Ohio, an Ashbrook Scholar in her junior year at Ashland University, has been awarded the prestigious D. Louise and Edward S. Young Endowed Scholarship by the Ashbrook Center at Ashland University. Hershberger, who is planning a career in public service, is the first recipient of the scholarship that is named in honor of Louise and Ed Young of York, Pennsylvania. The Young Scholarship provides recipients $5,000 annually and is renewable based on merit.
The Ashbrook Scholar program is a highly competitive program for serious undergraduate students who aspired to be principled civic leaders. The Youngs endowed the scholarship to help support the efforts of the Ashbrook Center to educate future leaders about the country's founding principles. Expressing gratitude for the abundant blessings this country has bestowed upon them, Ed Young explained that he and his wife of 70 years, wanted "to support the education of the next generation about what it means to be an American". Young offered Hershberger and future scholarship recipients this advice: "keep the faith and stay the course set by the Founders".
Hershberger expressed her appreciation for the scholarship: "I am very thankful and honored to be the recipient of the Young scholarship. This gift is a blessing, for it allows me to further dedicate my studies and endeavors to honoring the path laid forth by the Founders. Mr. and Mrs. Young's generosity will allow me to pursue my passion for public service while making the most of the top-rated education the Ashbrook Center provides."
Ashbrook Scholars experience a learning environment far removed from a standard college education. While obtaining a traditional liberal arts education from the university, Ashbrook Scholars also engage in private conversations with distinguished visiting scholars and public figures, take part in seminars taught using the Socratic method, participate in internships tailored to their interests, and write, present, and defend a Statesmanship Thesis.
###
Dedicated by President Reagan in 1983, the Ashbrook Center, an independent center at Ashland University, restores and strengthens the capacities of the American people for constitutional self-government through its educational programs for teachers, students, and citizens. Ashbrook's teacher resource website, TeachingAmericanHistory.org offers more than 2,500 primary source documents, searchable by academic standards in all 50 states, and interactive teaching tools that teachers can utilize at no cost.