Ashbrook Center Presents Award to NRA President at CPAC
December 24, 2020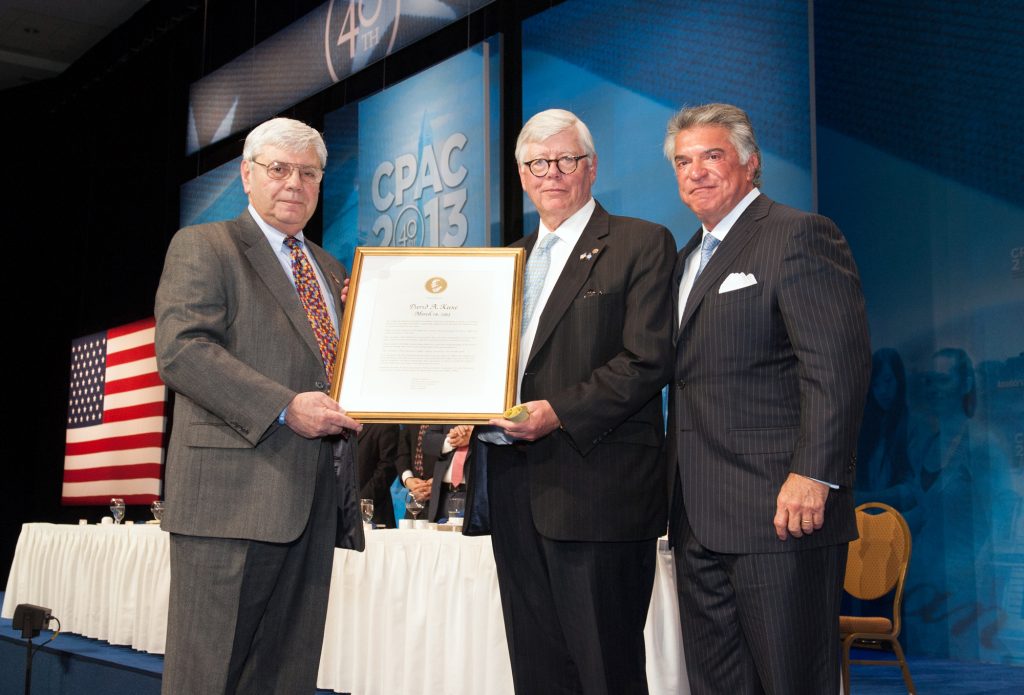 The Ashbrook Center presented its annual Ashbrook Award at the Conservative Political Action Conference to David Keene, who has spent a lifetime defending America's freedoms, ensuring that future generations enjoy the same protections and rights we do today.
Keene, President of the National Rifle Association and former chairman of the American Conservative Union for 27 years, accepted the Ashbrook Award during the Presidential Banquet at the Gaylord National Resort Ballroom, as more than 12,000 conservatives gathered for CPAC sessions scheduled March 14-16.
"While a lot of people in this room may not remember John Ashbrook, I do, and those of you who do not remember him or do not know him, do not know what you're missing", said Keene. "I accept this award not for me, but for what all of those of my generation did and for what all of you here will do before it's time for you to get this award for having worked so hard for the conservative movement."
The Ashbrook Award is bestowed annually to recognize an individual who upholds the ideals of limited constitutional government championed by John M. Ashbrook, the late Ohio congressman and co-founder of the American Conservative Union. Past recipients include President Ronald Reagan, Attorney General Ed Meese, actor Charlton Heston, and Speaker John Boehner.
The Ashbrook Center, founded in 1983, restores and strengthens the capacities of the American people for constitutional self-government. The Center teaches students and teachers across our country why America is exceptional and what America represents in the long history of the world. Ashbrook creates informed patriots.