After Bold Campaign, Ashbrook Scholar Alum Writes Handbook for Political Candidates
December 24, 2020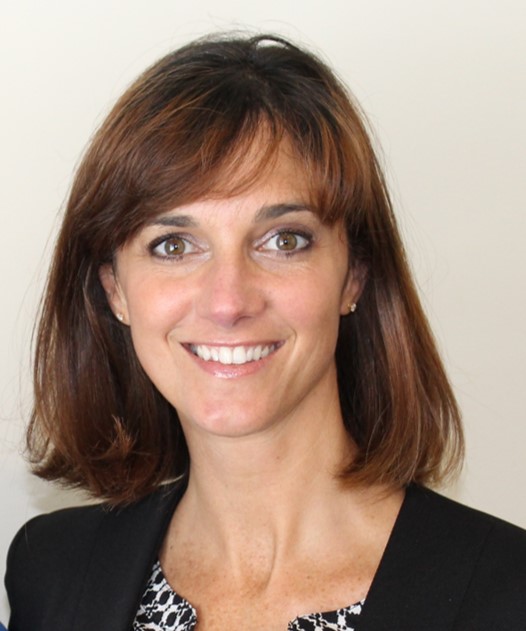 A new book by Ashbrook Scholar alumna Casey Lucius (a 1997 graduate) offers frank advice to young people aspiring to elective office. Lucius, a Republican, ran for Congress in 2016. Scrappy Campaigning: Ten Things I Learned about Life and Leadership on the Campaign Trail details her hard-fought, ultimately unwinnable battle, while distilling keys to success for candidates in more favorable circumstances.
Lucius, a Navy veteran who holds a PhD in political science, left a professorship at the Naval Postgraduate School in Monterey, California to run in the state's 20th Congressional District, where Republican registration totaled about 22%. She faced a 23-year Democratic incumbent. Yet the initially favorable response suggested Monterey County voters wanted a change. Five months after Lucius entered the race, the incumbent announced his retirement—and the son of a Democratic Party heavyweight resolved to replace him.
This was Jimmy Panetta, a Navy veteran, local prosecutor, and son of Leon Panetta, whose distinguished reputation and extensive connections regularly bring national political figures to a Monterey Bay lecture series bearing his name. Leon Panetta served sixteen years in Congress; four years as President Clinton's Director of the Office of Management and Budget, then White House Chief of Staff; and four years under President Obama as CIA Director and Secretary of Defense. That Panetta's son Jimmy lacked political experience (unlike Lucius, who'd served six years on local boards and a city council) hardly mattered. Democratic contenders with long records in state politics stepped aside when he announced he would run.
Lucius fought the race to its disappointing finish. Recently she spoke with us about why she ran and what she learned.
In the months since November 2016, I've often asked myself that question! To run for Congress, I spent countless hours away from my family; I gave up a great job with a good salary and benefits. But my purpose in life isn't to be a comfortably tenured professor of International Security Affairs. I've felt since I was a child that I should serve my country, helping to chart wise policy.
My late teacher in the Ashbrook program, Professor Peter Schramm, influenced me greatly. I called him right before I announced my run. I told him about the incumbent I expected to face and the Democratic majority in the district. He said, "Politics is a long game. It's not what you do over the next two or four or ten years. It's about the contribution you want to make to this country over the long term." Years earlier, when I'd asked his advice on joining the Navy, he simply said, "If you want to be extraordinary, be willing to do what no one else will do." These words stay with me. Sometimes we'd rather stay put and be comfortable. But those who achieve the most don't stay put.
Why did you decide to write the book?
I wanted to record the good experiences I'd had and the difficult lessons I'd learned. As soon as the campaign ended I began jotting down notes. Yet for a year, I put off the writing. When I finally sent a proposal to a publisher, they suggested getting the book out in the spring of 2018, ahead of the midterm elections. Then I had to pull my notes together and write quickly.
My year of reflection gave me distance on the campaign, allowing me to take ownership of the mistakes I made. I hope this makes the book helpful to others entering politics.
You write, "There are certain things in a campaign you cannot control. Once you realize this, it will be easier to . . . focus on what you can control." Would you elaborate?
I would do a media interview for twenty minutes; then a 15-second excerpt on a minor point would air on TV. You can't control how the media will edit your words. But I could control the message I put on social media and other advertising; the way I spoke about my opponent; and the way I allocated my time.
Raising money. I knew money was important but didn't realize I should spend 90% of my time raising it. I felt I should spend 90% of my time meeting with constituents—if I met with enough of them, I could convince them I was the more qualified candidate. The truth is, you can't win over those already convinced that the big-name candidate with the powerful connections will win. Money pays for advertising to raise your name recognition and credibility. I did raise almost half a million dollars, and I am very grateful that people believed in me enough to donate that much. But many potential donors couldn't make that leap of faith.
What did you find most rewarding?
The people I met! My team worked 20, 30 or 40 hours a week without pay, because they believed we needed change in the district—and they believed in me. Most of them I had not even met before the campaign started. Beyond that, there were 1,108 people who donated to my campaign and hundreds who wrote me notes of encouragement, called to check up on me, and kept me in their thoughts and prayers. No one runs for office alone; that's true whether you're running for the fire district board or for Congress. Democracy requires a huge team effort.
You challenged a local political establishment, fought hard, and lost. Many would find this experience disillusioning. Yet you say to young people interested in politics: "

R

un anyway!" Why?
There is a lot to be gained from running for office—I learned a great deal about politics and national policy; I gained many new skills. But I also think we owe service to our communities. People who complain about the condition of their city, state or country should be willing to stick their necks out to make a difference. That could involve volunteering for a board or committee—or running for office.
A year ago, you, your husband and son moved to Naples, Florida, where you have opened a professional development consultancy. Are you getting involved in civic life again?
I'm serving on the executive committee of the Collier County Republican Party. I also volunteer for three nonprofits, two involving youth and one a shelter for battered women. Back in 2012, I went through "Leadership Monterey" training, learning about the businesses, nonprofit agencies, and governmental structure of the county. I was just accepted to the equivalent program in Collier County. It will help me figure out where I can best contribute in South Florida.
Were you to run again, what strengths and convictions would you bring to public office?
I'd like to help us get back to basics. We need to redefine the role of the federal government, focusing it again on national security and foreign policy. There is a role for government in education, environmental policies, and so on—but that's at the state level. I believe my experience as a Naval intelligence officer and my scholarly work on foreign policy decision-making equip me for national-level service.
Also, we need to bring a certain religious humility back into our politics. I was impressed by George W. Bush's willingness to talk about how prayer influenced his decision-making. We fought for our freedom, yet liberty is ultimately a gift of God. God has blessed us, and we need God's guidance in using our freedom.
Casey's book can be purchased on Amazon by clicking the image below!