Texas High Schoolers Crowned Supreme Court Competition Champions
July 22, 2021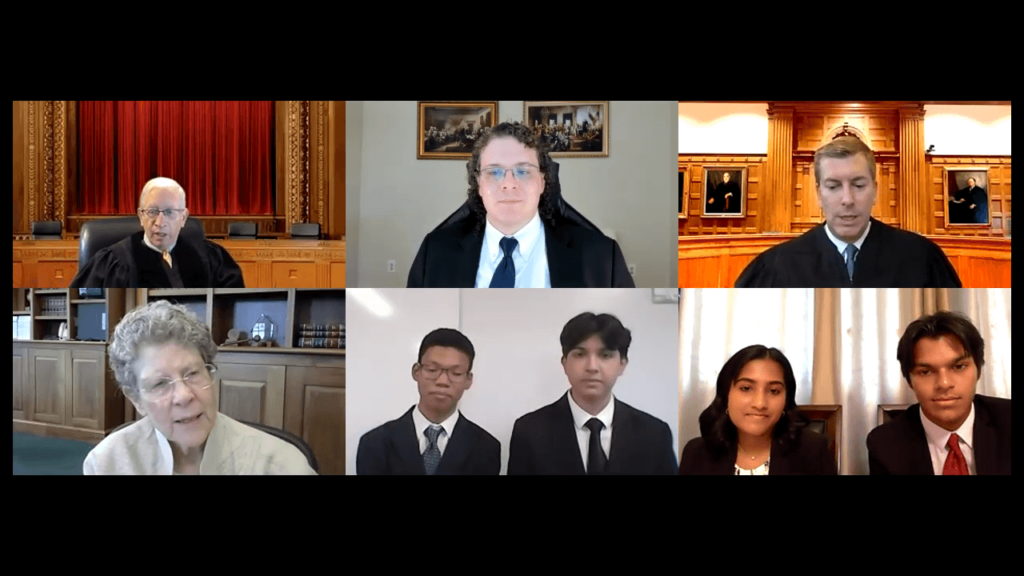 The Ashbrook Center and Harlan Institute recently co-hosted a nationwide virtual Supreme Court competition for high school students. Participating students were tasked with writing briefs and preparing oral arguments for Torres v. Madrid, an actual Supreme Court case about what constitutes "seizure" in the context of the Fourth Amendment.
Over 40 teams representing schools from across the nation participated, submitting video entries along with written briefs. Over the course of several rounds of judging, the teams were whittled down to two who competed in the finals. In the championship round, BASIS Peoria High School in Arizona were the petitioners and Frisco CTE High School in Texas were the respondents.
Perhaps the most intense and challenging aspect of the competition for students was the opportunity to have their arguments heard by highly respected judges. The championship round was judged by Ohio Supreme Court Justice Pat Fischer and Judges Alice Batchelder and Chad Readler who both serve as judges on the U.S. Court of Appeals for the Sixth Circuit based in Cincinnati. After students offered their arguments, they received feedback on the strengths and weaknesses of their presentation as well as advice on how they might improve. Students also benefitted from the opportunity to talk with these distinguished judges about careers in the legal profession. It was a rare and formative experience for these aspiring young leaders.
The judges offered high praise for the students and agreed that they were capable of competing in any law school moot court competition. After much deliberation, the Texan team was crowned the winner of the 2021 competition.
A recording of the championship round arguments is available below.