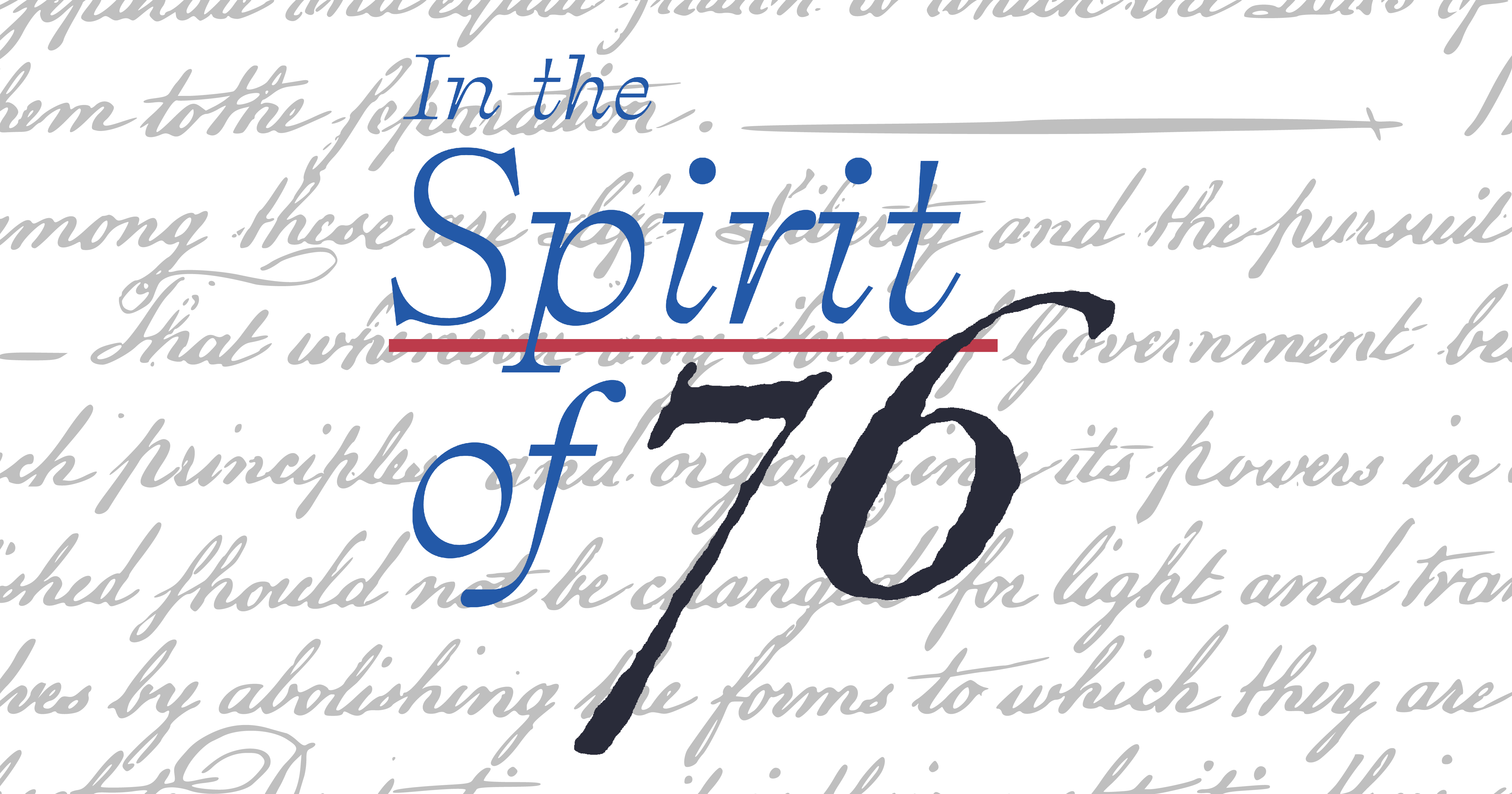 In the Spirit of '76
Too many young people today are coming to believe that America's history is one of oppression rather than freedom.
We've seen it with Critical Race Theory.
We've seen it with the 1619 Project.
And right now, young people across our country are buying into it. But the worst part is they don't even realize it. The pressure is so strong that kids are often given no other option than losing respect for America.
There's no doubt that we are at a crossroads.
If we don't do something about the educational crisis in America, our nation's storied past will become a blur. Each generation will grow more distant from the Founding principles that made America a free republic and the most thriving nation in the world. Our youth will fail to understand the importance of self-government and their responsibilities to perpetuate our country's promise. And America will be divided even further.
We can't let that happen.
If America is going to endure, we must reignite the spirit that made us "one people" in 1776 in the hearts and minds of the American people today—especially our young people.
And the best way to do that is through those who teach the young.
That's why we've launched the In the Spirit of '76 initiative. Our goal is to recruit, educate, equip, and sustain 45,000 teachers across America so that they can reach millions of students with the truth about American history. And they can help students understand the meaning and enduring purpose of our Founding principles.
But the success of In the Spirit of '76 depends on the generosity of patriotic Americans like you.
Will you give today to support these efforts to transform civic education in America?
When you do, you will help equip teachers with the knowledge and confidence they need to teach about America using our highly effective active learning approach. This approach is based on the discussion of original historical documents, such as the U.S. Constitution and the Declaration of Independence.
Any gift you make today will be DOUBLED—dollar for dollar—by a $3.4 million matching grant!
Please consider getting on board with this opportunity.
It took a revolution to build this country. It will take an educational revolution to keep it. And you play a pivotal role in helping your children — and someday your children's children — understand the principles of freedom that made America the freest nation on earth.
You can give now using the secure form below to help educate a whole new generation of students in the history and Founding principles of our country. And remember, your gift will be DOUBLED instantly!