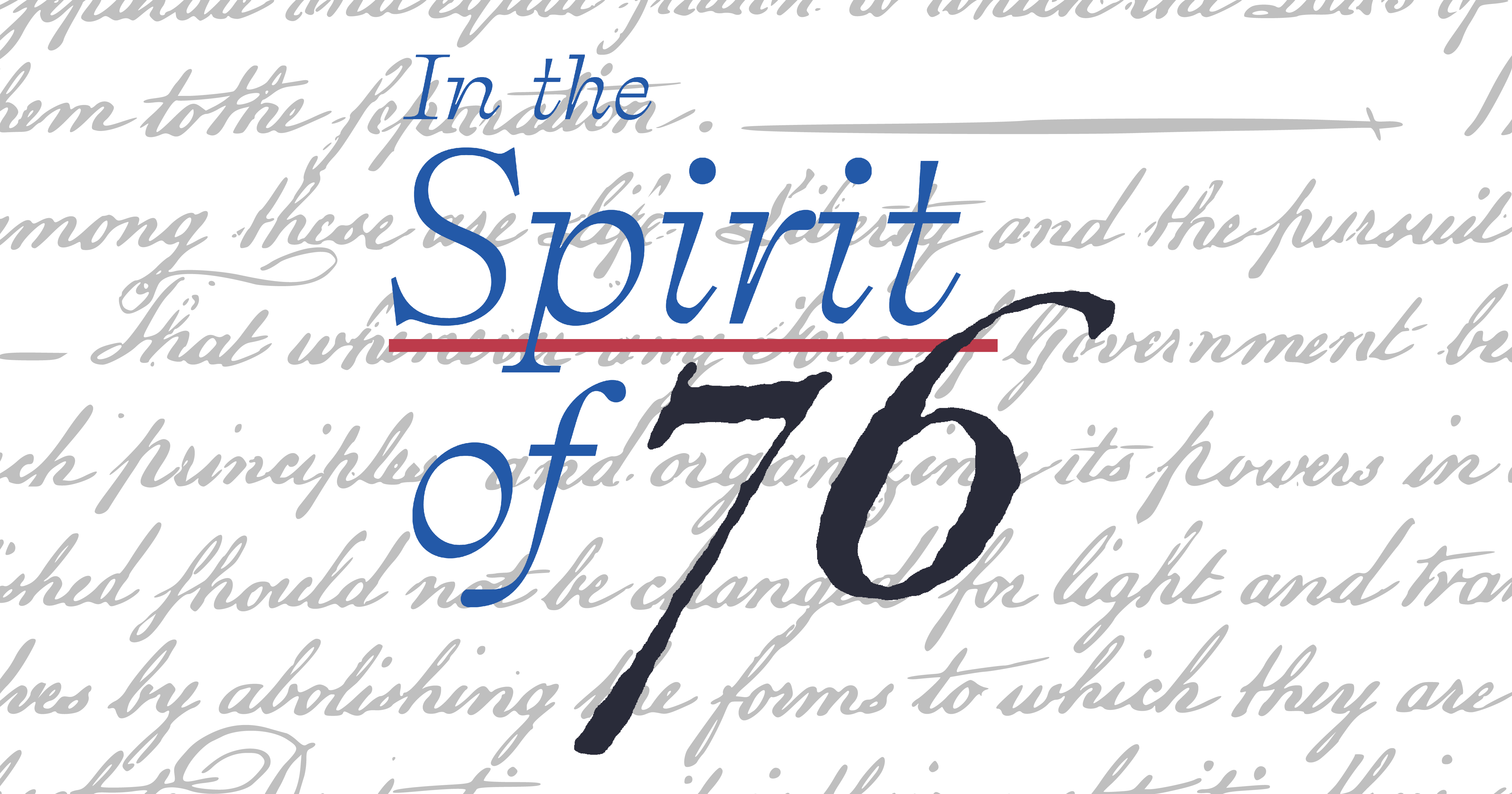 In the Spirit of '76 - Treatment 1
Do you believe that the educational system in America has been failing our young people for quite some time?
Too many schools no longer teach them basic facts about our nation's history and unique form of constitutional government. Schools have drifted from these fundamental lessons on American history, leaving the door open for indoctrination and employing teachers that lack a core understanding of America's Founding principles.
If this failing trend continues, how will students and next generations gain the respect for and devotion to America that is necessary to perpetuate freedom?
The long-term health of our country is at stake, which is why we've launched an educational revolution.
Our In the Spirit of '76 initiative aims to reignite the hearts and minds of the American people—especially our young people—by equipping their teachers with the knowledge and confidence they need to teach about America. And our highly effective active learning approach, based on the discussion of original historical documents, will help them to understand and teach the truth of the American story.
Will you push the educational revolution forward today? Your support will help:
Recruit and educate a network of 45,000 teachers across the country, giving them the knowledge and tools to teach students the true history of America.
Produce more seminars for teachers to learn America's history together and shepherd a new era of teachers that lean on original historical documents to educate students on American principles and values.
Produce more webinars where American citizens can learn from leading scholars and discuss critical questions in American history.
Develop and distribute resources that enable American citizens of all ages to learn directly from America's Founding documents—as well as countless other primary documents that shaped American history.
Thanks to a generous group of investors, every dollar you give today to restore American history education will be matched up to $3.4 million.
There's a lot at stake, and the future of America is in jeopardy. If we're going to turn things around, we must begin with our nation's teachers. Because for every one teacher, we can reach up to 5,000 students over the course of their career.
Will you make a gift now to turn things around, beginning with our nation's teachers? If so, you can your gift—which will be doubled!—using the secure donation form below: