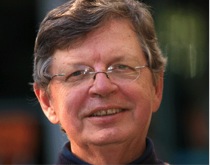 Robert J. Norrell
Professor of History and Bernadotte Schmitt Chair of Excellence, University of Tennesee. Ph.D.
Robert Norrell is Professor and Bernadotte Schmitt Chair of Excellence at the University of Tennesee, as well as the Fulbright Distinguished Chair in American Studies at the University of Tübingen for 2010-2011. He earned his B.A. and Ph.D. at the University of Virginia. He teaches graduate and undergraduate courses in southern history and graduate courses in recent United States history.
Professor Norrell writes mainly about American race relations. In 2009 Norrell published a revisionist biography, Up from History: the Life of Booker T. Washington, to some acclaim [see New York Times book review and Washington Post article]. In 2005 he published a well-reviewed interpretive synthesis of race relations in the twentieth-century United States, The House I Live In: Race in the American Century. His book Reaping the Whirlwind: The Civil Rights Movement in Tuskegee won the Robert F. Kennedy Book Award in 1986. He has also published other books on the history of the American South. In addition, he is the author of 20 scholarly articles. He has given invited lectures at Heidelberg Oxford University, the University of Cambridge, the University of North Carolina, and the University of Tübingen, and several other universities.