What Made Abraham Lincoln a Great President?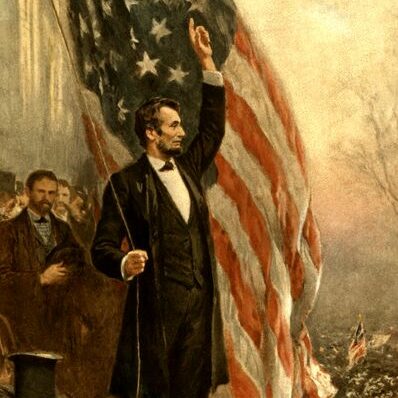 Where and when
February 15, 2021 —
1 p.m. EST - 2 p.m. EST
Online
The only man in history who has had more books written about him than Abraham Lincoln is Jesus of Nazareth. Lincoln's life and leadership have fascinated people ever since his tragic death in 1865.
Yet we now live in a day and age when Lincoln's reputation is routinely besmirched. Schools once named in his honor have been renamed and statues of him have been vandalized. His legacy has been tarnished by those who wish to rewrite America's story as one of oppression, not freedom.
Was Lincoln a great president? If so, what qualities set him apart? And what can we learn from President Lincoln today, when our country faces serious challenges not unlike those he confronted? To answer these questions, we invite you to a special webinar with Dr. Lucas Morel. Dr. Morel is Professor of Politics at Washington and Lee University and honored visiting faculty in Ashbrook's Teaching American History graduate program. He has contributed two books of his own to Lincoln scholarship.
At this special webinar, Dr. Morel will join Executive Director Jeff Sikkenga to discuss the life and thoughts of this remarkable American and what we can learn from him today. Questions will be welcomed from the audience.
This event has passed. A recording is available below.