They Aren't Superheroes: Why the Federal Government is Failing in the Fight Against Inflation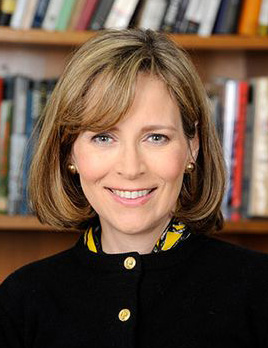 Where and when
November 18, 2022 —
12 Noon - 1:30 P.M.
Ashland University,
638 Jefferson Avenue, Ashland, OH 44805
John C. Myers
Convocation Center
Inflation remains out of control, affecting everyone. It's driving up prices on everything from groceries and gas to homes, healthcare, and more. Many Americans are wondering, what's causing this inflation? And more importantly, what can be done to put a stop to it?
To explore these questions, Ashbrook will welcome four-time best-selling author Amity Shlaes to speak for a Major Issues Lecture Series luncheon. Miss Shlaes has been providing commentary on the American economy for over thirty years and currently writes for Forbes and National Review. She has previously served on the Wall Street Journal editorial board and has written for many other outlets, including The New Yorker, The American Spectator, Commentary, and Foreign Affairs.
Miss Shlaes is the author of four New York Times bestsellers, including The Forgotten Man: A New History of the Great Depression, Coolidge, and The Greedy Hand: How Taxes Drive Americans Crazy. Her most recent book, Great Society: A New History, explores how the progressive principles currently at work in America are nothing new, and in fact, formed the basis of Lyndon B. Johnson's "Great Society."
Miss Shlaes is also the recipient of several prestigious awards related to economics, including the Hayek Prize, the Bastiat Prize, and the Bradley Prize.
We're pleased to invite you to join us as Amity Shlaes discusses America's inflation crisis and explores solutions to cure our ailing economy.
Register to attend this luncheon event using the form below by Friday, November 11th!
Sorry, this form is not available.