False, Scandalous, and Malicious: Freedom of Speech and the Constitutional Crisis of the Alien and Sedition Acts
with Cara Rogers & Christopher Riano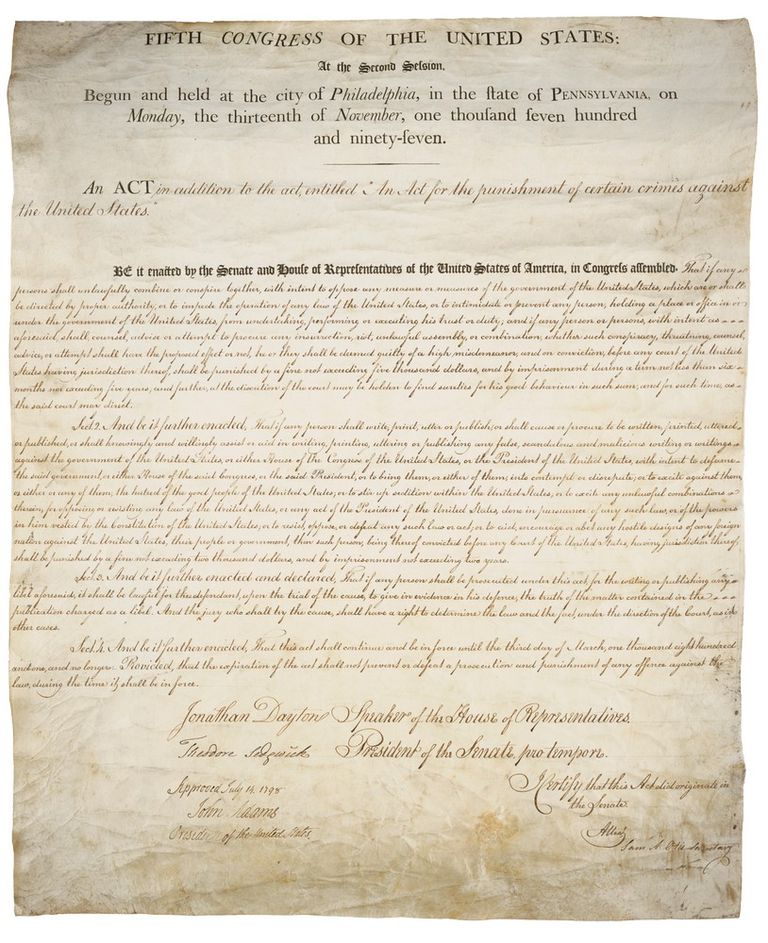 Where and when
May 5, 2021 —
7 p.m. Eastern - 7 p.m. Eastern
Zoom
Freedom of speech and the press are back in the news today. Amid cries of "censorship", we are once again debating whether all speech is protected by the Constitution. What about political speech that some people regard as "false, scandalous, and malicious"? Can it be banned?
This isn't the first time Americans have debated the meaning of the Constitution's protection of freedom of speech and press. America's first major crisis over free speech happened in the 1790s, with the passage of the Alien and Sedition Acts. What was the crisis about? And what insights does it give us for our debate today over the meaning of the First Amendment?
Join Ashbrook's Executive Director Jeff Sikkenga for this lively and important conversation with two experts on the Constitution and American history, Christopher Riano of the Center for Civic Education and Cara Rogers, Assistant Professor of History at Ashland University.
This event has passed. A recording is available below.