Their Finest Hour: New Orleans, the Greatest Generation, and America's Victory in World War II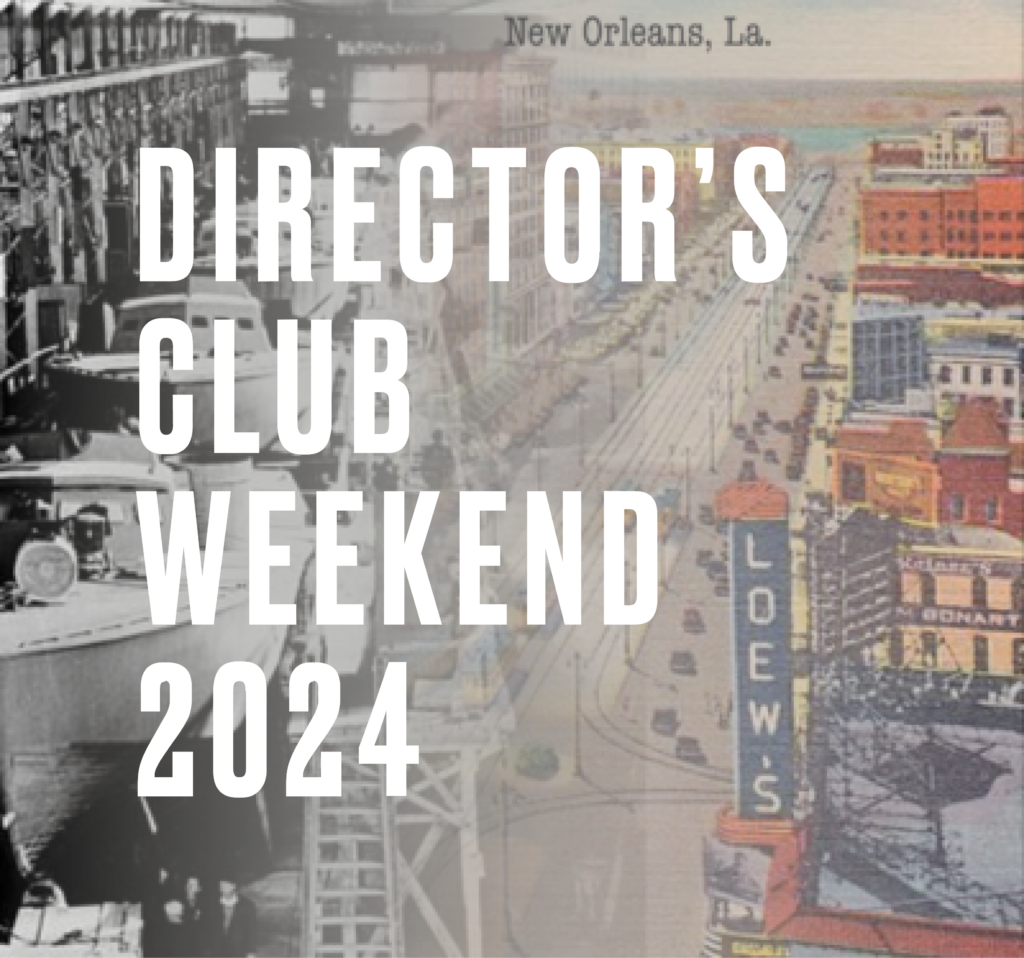 Where and when
May 17, 2024 —
May 19, 2024
New Orleans, LA
Join Ashbrook in beautiful and historic New Orleans for…
The National WWII Museum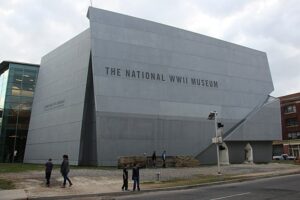 Why are we going to New Orleans to learn about World War II? Who was Higgins and what did his boats do? Join us to learn about the vital role that the city played in the Allied victory—and much more besides.

"The National WWII Museum tells the story of the American experience in the war that changed the world—why it was fought, how it was won, and what it means today—so that all generations can understand the price of freedom and be inspired by what they learn. Through exhibits, multimedia experiences, and thousands of personal accounts, the Museum takes visitors on an immersive tour of World War II in every theater of war."
Historian and Professor David Krugler will be our guide through the extensive museum. Other highlights will include a 4D movie showing that allows participants to deeply experience WWII and victory celebration in a 1940s canteen.
Historic Downtown New Orleans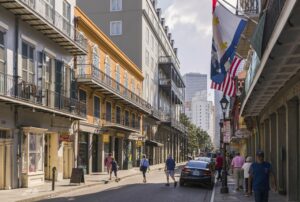 Find out why the homes in New Orleans were built with as few doors as possible, travel by street car to Bourbon Street, learn about New Orlean's unique burial style in elaborate cemeteries, and listen to jazz bands while eating sugar-covered beignets in this historic city.
conversations with…
Ashbrook Teachers,

and Author and Professor David Krugler
Accommodations
We're pleased to share that there is no registration fee for the 2024 Director's Club Weekend if you register before March 22nd. Your meals, local transportation, and tours are included as a benefit of being a Director's Club member. In order to secure the best rate for lodging, Ashbrook is reserving and paying for rooms directly and passing the savings on to you. The fee charged below is for one room for a two-night stay at the Loews New Orleans Hotel, checking in on May 17th and checking out on May 19th. Further lodging details will be sent to you upon registration. If you require additional nights, or an additional room or if you do not require lodging, please contact us at directorsclub@ashbrook.org.
Register Now!
"Their Finest Hour: Their Finest Hour: New Orleans, the Greatest Generation, and America's Victory in World War II" May 17-19, 2024, New Orleans, LA
The last day to register is April 15, 2024. If you are a Director's Club member already, register using the form below. If you register before March 22nd, there is no registration fee, only a payment for your lodging. *This event is exclusively for members of Ashbrook's Director's Club, who generously support our work with gifts of $1,000 or more annually. If you are not a Director's Club member and wish to join, please contact Elizabeth Newman at directorsclub@ashbrook.org or (810) 701-7173 before registering.*