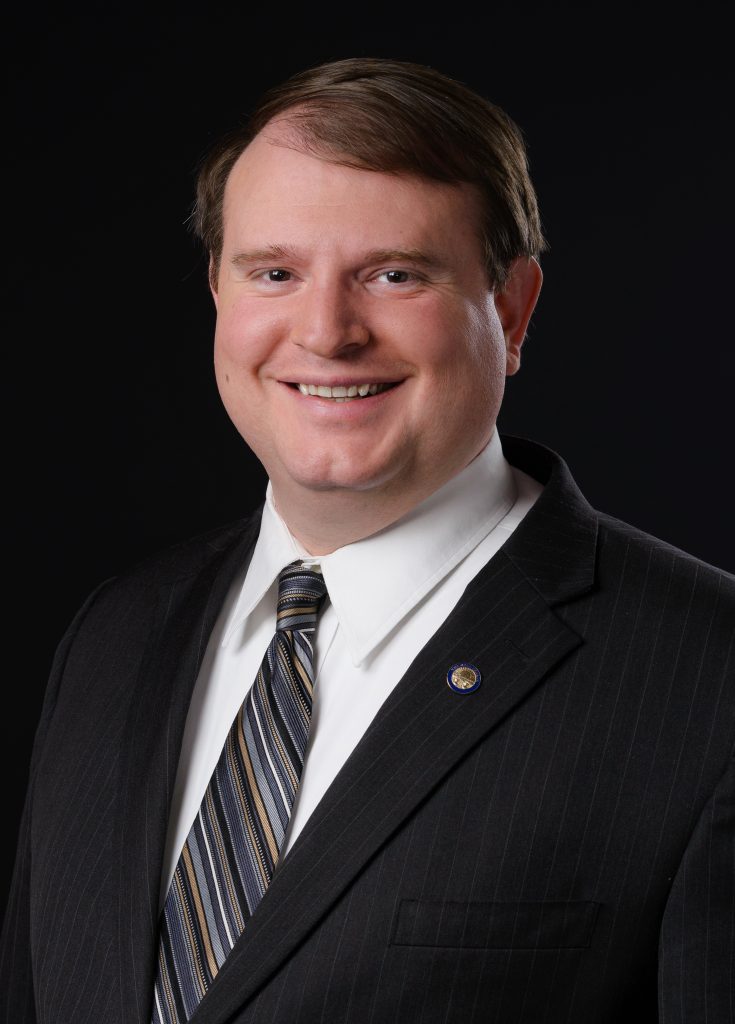 Statehouse Update
from Ohio Senate President Larry Obhof 
To listen to audio recording click here:  Larry Obhof at Ashbrook Center
Larry Obhof serves as President of the Ohio Senate for the 132nd General Assembly. As the presiding officer of the 33-member Senate, Obhof is responsible for leading the Senate's Majority Caucus as it sets the policy agenda for the two-year legislative cycle. He is also responsible for the formal organization of the chamber, including recognizing members in debate, preserving order and decorum, calling for votes and signing all acts.
President Obhof proudly represents the people of the 22nd Senate District, which includes Medina, Ashland and Richland counties, as well as portions of Holmes County. He is focused on improving Ohio's economy, and has been a staunch advocate of fiscal responsibility, smaller and more efficient government, and lower taxes. As a member of the Senate, Obhof has sponsored legislation covering a wide range of issues including education, civil and criminal law, election administration, and taxation.
President Obhof chairs the Rules and Reference Committee, which determines which bills, resolutions and appointments are considered by the full Senate. Obhof also chairs the Joint Legislative Ethics Committee and the Legislative Service Commission, which oversees a staff that is responsible for providing members of the General Assembly with impartial and accurate information and reports concerning legislative issues.
In addition to his legislative duties, President Obhof is an attorney, and he has served as an adjunct law professor. Obhof graduated with degrees in Economics, History, and Political Science from The Ohio State University. He earned his law degree from Yale Law School.
President Obhof resides in Medina with his wife, Nicole, and their three daughters.