Celebration Roast for Peter Schramm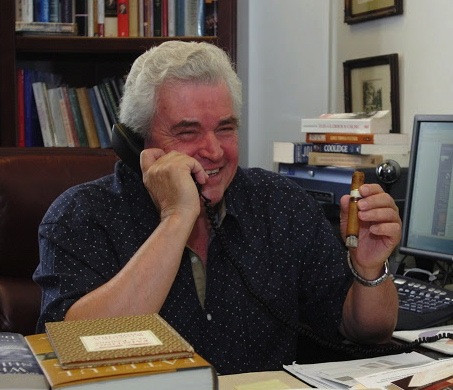 Please join us for an evening of laughter as we celebrate and honor Peter Schramm who is retiring from the position of Executive Director of the Ashbrook Center after 17 years.
Ticket cost is $25 and includes a Wine and Hors d'oeuvres Reception. Register online.
Please consider honoring Peter by contributing to a scholarship fund established in his name.  The Peter Schramm Scholarship Fund will benefit undergraduate students in the Ashbrook Scholar program.  (Contributions to the Peter Schramm Scholarship Fund are tax-deductible.)
RSVP with Sally Rhoades at [email protected] or (419) 289-5428. You can also register online at my.ashbrook.org .
Please share a memory on the Peter Schramm Tribute page.