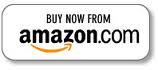 David Blankenhorn is founder and president of the Institute for American Values, a private, non-partisan organization devoted to research, publication and public education on issues of family well-being and civil society.
Norval Glenn of the University of Texas describes Blankenhorn's 1995 book, Fatherless America, as "one of the most important and provocative books of this decade." Mary Ann Glendon of the Harvard law School states: "No one writes about the crisis in American family life with more candor, intelligence and sympathetic understanding than David Blankenhorn." The Idaho Statesman describes Fatherless America as "the bible of the fatherhoodmovement."
Blankenhorn has co-edited two books of scholarly essays: Rebuilding the Nest: A New Commitment to the American Family (1990) and Seedbeds of Virtue: Sources of Competence, Character and Citizenship in American Society (1995).
In 1994, Blankenhorn helped to found the National Fatherhood Initiative. He serves as chairman of that organization's board of directors. He also serves on the board of the National Parenting Association. In 1992, he was appointed by President Bush to serve on the National Commission on America's Urban Families.
A frequent lecturer, Blankenhorn's ideas have been cited in Time and Newsweek and his articles have appeared in scores of publications, including the New York Times, the Washington Post, the Los Angeles Times, USA Today and The Public Interest.  He has been profiled by the CBS Evening News and other news organizations. He has been featured on numerous national television programs, including Oprah, Eye to Eye, CBS This Morning, The Today Show, Charlie Rose, Equal Time, and C-SPAN's Washington Perspectives.
Prior to founding the institute in 1987, Blankenhorn worked as a community organizer in Virginia and Massachusetts. He served two years as a VISTA volunteer.
Born in 1955 in Jackson, Mississippi, Blankenhorn attended public schools in Jackson and Salem, Virginia. As a high school student, he founded the Mississippi Community Service Corps and the Virginia Community Service Corps. In 1977, he graduated magna cum alude in social studies from Harvard, where he was president of Phillips Brooks House, the campus community service center, and the recipient of John Knox Fellowship. In 1978, he was awarded an M.A. with distinction in comparative social history from the University of Warwick in Coventry, England.
Blankenhorn lives in New York City with his wife, Raina, and their son, Raymond.