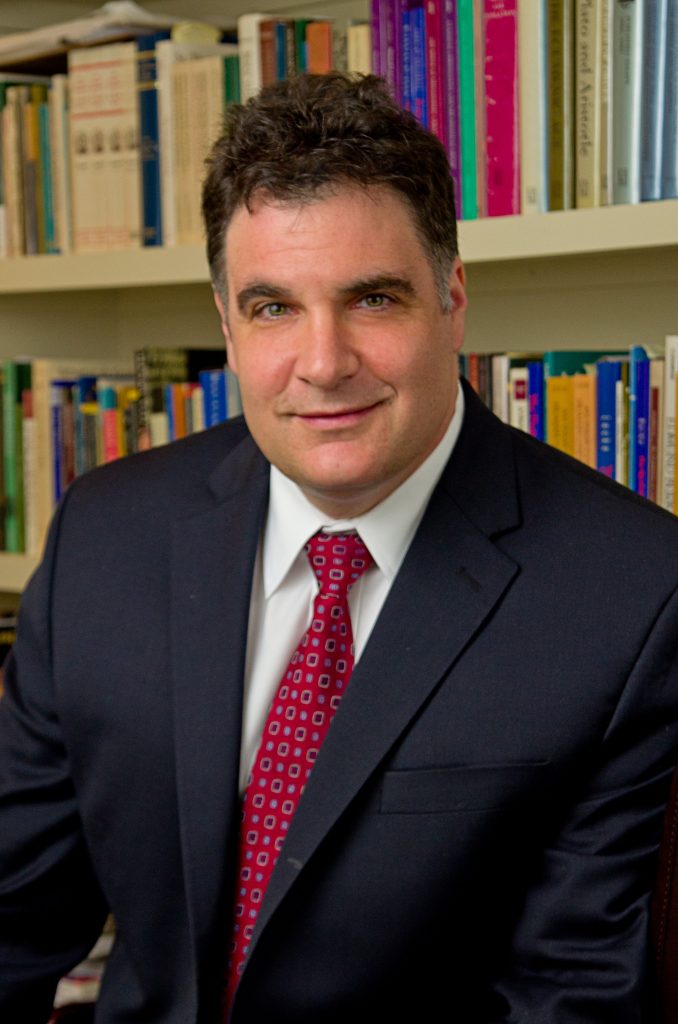 To listen to presentation click below.
Lincoln's Philosophical Statesmanship
Joseph R. Fornieri is Professor of Political Science at the Rochester Institute of Technology and the Director of the Center for Statesmanship, Law, and Liberty. He gained his BA in political science from SUNY Geneseo in 1987 with a minor in philosophy; His MA from Boston College, and his Ph.D. from Catholic University. Dr. Fornieri teaches classes in American politics, political philosophy, and constitutional rights and liberties. He is the author of Abraham Lincoln's Political Faith, an acclaimed scholarly work that explores Lincoln's religion and politics. In addition to numerous chapters in edited volumes, he is the author-editor of three other books on Abraham Lincoln's political thought and statesmanship including, The Language of Liberty: The Political Speeches and Writings of Abraham Lincoln, Lincoln's American Dream: Clashing Political Perspectives with Kenneth L. Deutsch, and Lincoln's America with Sara V. Gabbard. He is also co-editor with Ken Deutsch of An Invitation to Political Thought, a text reader and guide to the classic political thinkers of the Western tradition from Plato to Nietzsche. His latest book Abraham Lincoln, Philosopher Statesman was released won a prize for superior scholarship from the Illinois Historical Society.
Dr. Fornieri served as an Advisory Member of the Lincoln Bicentennial Commission. He was awarded the Eisenhart Provost's Award for outstanding teaching among junior faculty in 2002, and the Eisenhart Award for outstanding teaching among senior/tenured faculty in 2011. He has taught at both the High School and college level. He lectures on Abraham Lincoln to diverse audiences of students, adults, and academics regularly. He was a Fulbright Lecturer, 2008-2009 in Prague, Czech Republic where he taught American political thought and First Amendment Law at Charles University. He lives in Fairport New York with his wife Pam, his two stepchildren Helena and J.J., and has two daughters Bella and Natalie. He enjoys cigars and, on the side, plays in a blues band the East End Drifters with his brother Peter.