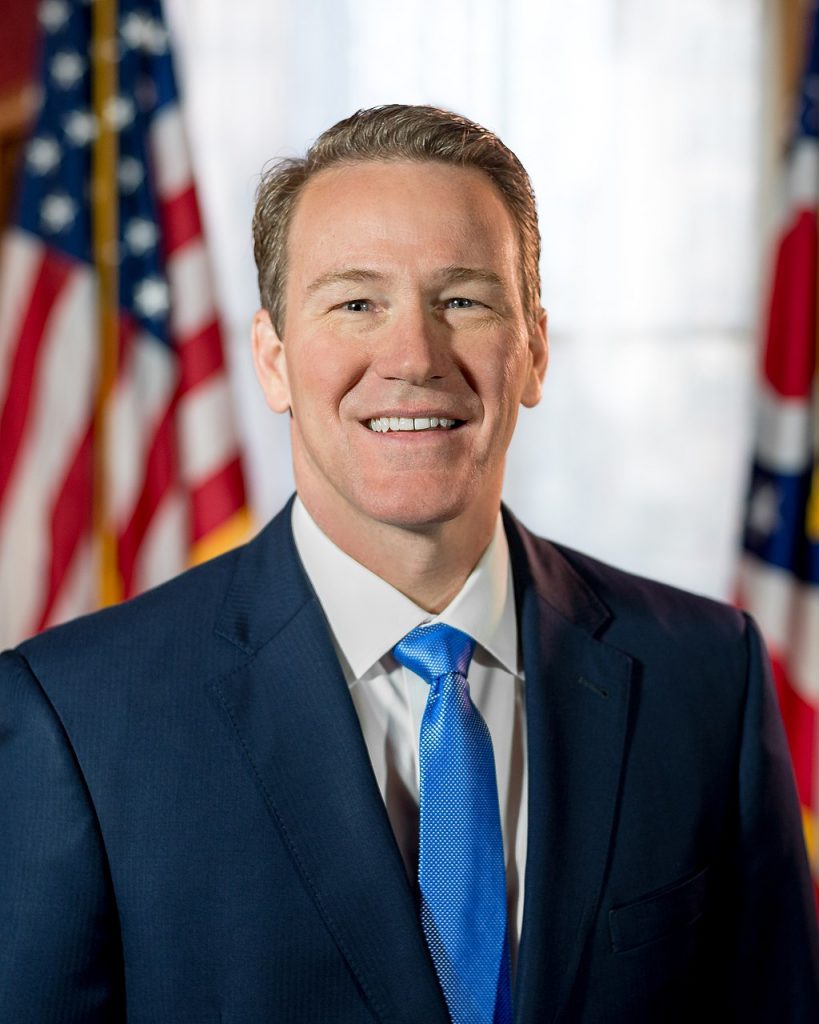 "Remembering What Made America Great"
Jon Husted was elected to serve as the 66th Lieutenant Governor of Ohio on November 6, 2018. He previously served as Ohio's Secretary of State from 2011 – 2019, a member of the Ohio Senate from 2009 – 2011, and Speaker of the Ohio House from 2005 – 2009.
As Secretary of State, Jon Husted made it his mission to make Ohio the best state in the Midwest to do business. Under his leadership, the state moved beyond week-long processing of paper forms and made it possible for businesses to interact with the state over the internet with the click of a button. He also reduced the cost for starting a business in Ohio by 21 percent — making Ohio the least costly state in the Midwest to start and maintain a new business.
In 2017, Secretary Husted announced the efficiencies in his office not only allowed him to cut the fees the state charged to Ohio entrepreneurs but also eliminate the need for taxpayer funding for the government office entirely for the remainder of his term in office – a move that has saved taxpayers millions of dollars.
Lt. Governor Jon Husted oversees the Ohio Common Sense Initiative (CSI) and serves as the Director of both the Governor's Office of Workforce Transformation and InnovateOhio.
Registration is now closed.