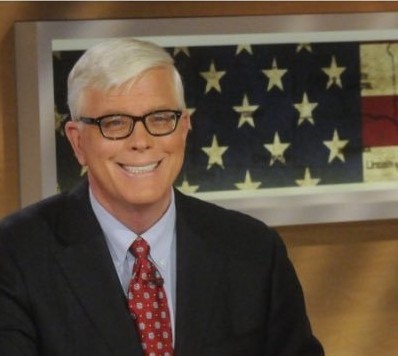 Hugh Hewitt
Saturday, May 14
Ashbrook Center, Ashland University
2:00 pm
Hugh Hewitt, a lawyer, law professor, and broadcast journalist whose nationally syndicated radio show is heard in more than 120 cities across the United States every weekday afternoon, will be the speaker for Ashland University's Spring Commencement on May 14.
Following his commencement address, Mr. Hewitt will join us in the Ashbrook Center for a reception with light refreshments.
Hewitt, who also served as a panelist at four of the Republican debates during 2016, is a graduate of Harvard College and the University of Michigan Law School, and has been teaching Constitutional Law at Chapman University Law School since it opened in 1995.
Hewitt has been a frequent guest on CNN, Fox News Network and MSNBC, and has written for The New York Times, The Wall Street Journal, and the Los Angeles Times. He is the author of a dozen books, including two New York Times bestsellers.
Hewitt is best known as the host of his radio show, which has an audience estimated at more than two million listeners every week.  He also writes daily for his blog, HughHewitt.com, which is among the most visited political blogs in the U.S. He is also a weekly columnist for The Washington Examiner and Townhall.com.
To RSVP  for this special reception at the Ashbrook Center,
please contact Jen Nixon at [email protected] or 419-207-6094  by May 11. 
Space is Limited