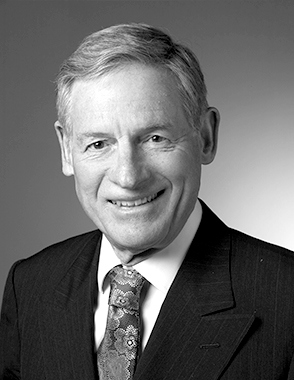 "The Value of Free Speech"
Summary:  Our usual debate over the extent of free speech takes for granted the value of free speech. We argue over the boundaries or limits of what can be said but pass over the importance of what is said within those bounds. We identify speech as a kind of expression, rather than expression as very limited form of speech.  So, what is good about speech?
To answer we need to look at what speech is, how the best or most comprehensive speech is found in politics, and why our parties represent the two typical forms of free speech. Polarization is not so strange or so bad as we think.  Dr. Mansfield's talk will ask for a new, more constructive way of thinking about our most fundamental right—free speech.
Harvey C. Mansfield, the William R. Kenan, Jr., Professor of Government at Harvard University, studies and teaches political philosophy. He has written on Edmund Burke and the nature of political parties, on Machiavelli and the invention of indirect government, in defense of a defensible liberalism and in favor of a Constitutional American political science. He has also written on the discovery and development of the theory of executive power, and has translated three books of Machiavelli's and (with the aid of his wife) Tocqueville's Democracy in America.
He was Chairman of the Government Department from 1973-1977, has held Guggenheim and NEH Fellowships, and has been a Fellow at the National Humanities Center. He won the Joseph R. Levenson award for his teaching at Harvard, received the Sidney Hook Memorial award from the National Association of Scholars, and in 2004 accepted a National Humanities Medal from the President. He has hardly left Harvard since his first arrival in 1949, and has been on the faculty since 1962.