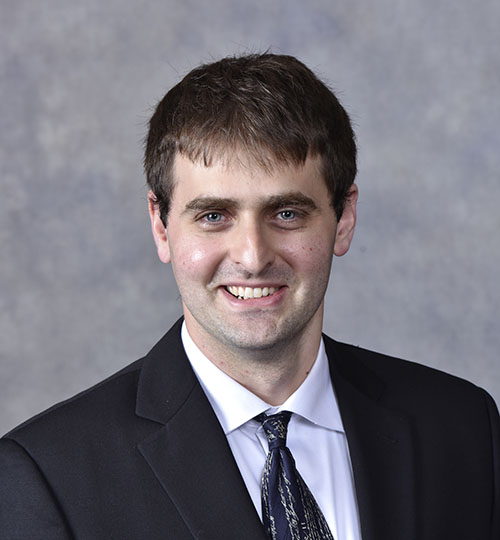 "Ethics, Markets, and the Limits of the Intellect:
What Edmund Burke Can Teach Modern Economists (and You)"
Colloquium Summary: Collins will discuss two important features of Edmund Burke's conception of political economy: his awareness of the limits of the human mind in coordinating social and economic activities; and his belief that commercial society requires ethical preconditions. In regard to the first matter, Burke, in his primary economic tract Thoughts and Details on Scarcity, anticipated insights into the nature of market exchange that F.A. Hayek would later examine in the twentieth century: government officials do not possess the amount of local knowledge necessary to coordinate the smooth flow of economic resources; the competitive price system is a more effectual instrument than the magistracy in regulating wages and contracts; and commerce thrives best when freed from the burden of arbitrary regulations.
Collins will then provide comments on Burke's understanding that market economies demand ethical preconditions and contain inherent limitations. Burke argued that commercial culture cannot sustain itself without prior moral obligations; religion and time-honored virtue are more important for the growth of civil order than material affluence; and commerce was not fully responsible for the creation of modern civilization. Collins will conclude by offering remarks on what Burke's economic thought can teach contemporary economists, and all men and women, today.
Gregory Collins is a Postdoctoral Associate and Lecturer in the Department of Political Science and Program on Ethics, Politics, and Economics at Yale University. His book on Edmund Burke's economic thought is forthcoming from Cambridge University Press. Greg's scholarly and teaching interests include the history of political thought, the philosophical and ethical implications of political economy, constitutional theory and practice, and the political theory of abolition. He has published articles on Burke's economic thought in the Review of Politics; Frederick Douglass' constitutional theory in American Political Thought; Burke's and Adam Smith's views on Britain's East India Company in Journal of the History of Economic Thought; Burke's plan for the abolition of the slave trade in Slavery & Abolition; and Burke's intellectual relationship with Leo Strauss and the Straussian political tradition in Perspectives on Political Science. His current book project is a comparative study of the political thought of Scottish Enlightenment thinkers and Burke that addresses questions regarding empire, commerce, morality, and historiography.
Greg received his M.A. and Ph.D. in Politics from The Catholic University of America in 2017. He lives with his wife and daughter in West Hartford, CT. Greg enjoys rooting for Boston sports teams and playing Scrabble, chess, and basketball in his spare time.