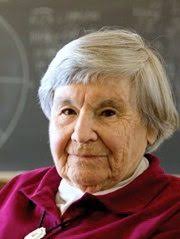 On Compromise

Summary:  Compromise is the beneficial grease that makes the wheels of public life turn smoothly. Yet it also has a meaning of something corrupt, as in "being compromised".   I will try to work out the basis of healthy compromise, of getting along together without giving up principle.
Eva Brann was born in Germany in 1929, and left as a refugee from the Nazis when she was 12. She studied history at Brooklyn College and received her Doctorate in Classics and Classical Archeology from Yale University.
She was a staff member of the American Excavation of the Ancient Athenian Market Place, and her first publications were in archeology, on early Greek pottery.
She came to St. John's College, Annapolis, a Great Books college, with an all-required curriculum in 1957, and has taught there for the last 60 years.
Her publications include books on time, negation, the imagination, the will, and the American founding. Together with colleagues, she has translated from Greek a series of Platonic dialogue.