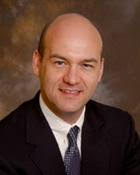 "Aristotle on the Art of Rhetoric: An Introduction"
Colloquium Summary: For more than 2,000 Aristotle's Art of Rhetoric has influenced the theory and practice of the art of persuasive speaking. Aristotle's classic accounts of the three kinds of rhetoric, the kinds of rhetorical proof, and the "enthymeme" or rhetorical syllogism remain instructive. What is more, Aristotle defends the practice of rhetoric even as he acknowledges the dangers inherent in a skill that gives to its practitioners the ability to persuade others without necessarily teaching them anything. Rhetoric, it turns out, is a necessary part of political life that deserves to be both studied and defended, not least in democracy–but whose potential for abuse cannot be denied.
Robert Bartlett is the Behrakis Professor in Hellenic Political Studies at Boston College. A graduate of the University of Toronto, he holds a PhD in political science from Boston College. He is the author or editor of eight books, including Sophistry and Political Philosophy: Protagoras' Challenge to Socrates and, most recently, a new edition of Aristotle's Art of Rhetoric, both published by the University of Chicago Press.