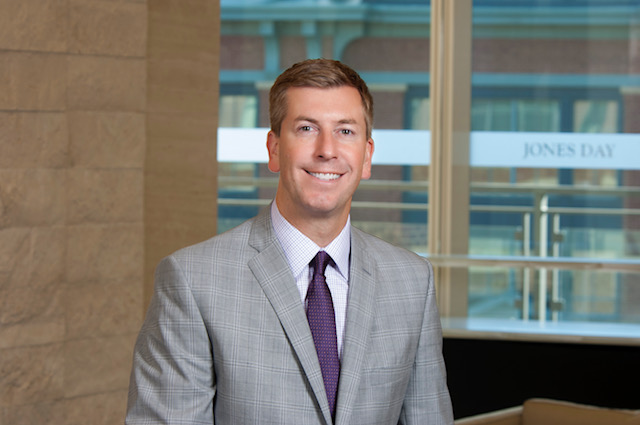 In Celebration of Constitution Day
Justice and the Constitution
Click below to listen to presentation:
Chad A. Readler was appointed Acting Assistant Attorney General for the Civil Division on January 30, 2017.
As the Acting Assistant Attorney General, Mr. Readler oversees the largest litigating division in the Department of Justice. Each year, the Civil Division's 1,100 lawyers represent some 200 client agencies in approximately 50,000 different matters. The Civil Division represents the United States in a wide array of civil litigation, including challenges to Presidential Executive Orders, Congressional statutes, and federal agency actions as well as federal benefit programs; commercial disputes including contract disputes, banking, insurance, and patents; international trade matters; and enforcement of immigration laws. The Division safeguards the health and safety of Americans by defending cases related to national security and by enforcing criminal and civil statutes to protect the safety of food and medicines. Finally, the Civil Division recovers billions of dollars for taxpayers through affirmative litigation brought under the False Claims Act, including cases targeting health care fraud, financial fraud, and fraud against the military, in addition to enforcing the Financial Institutions Reform, Recovery and Enforcement Act (FIRREA), the Food Drug and Cosmetic Act, and consumer protection statutes.
Before joining the Department, Mr. Readler handled complex civil and criminal litigation matters, with an emphasis on appellate litigation, as a Partner with Jones Day. At Jones Day, Mr. Readler successfully argued before the United States Supreme Court, the Ohio Supreme Court, and lower appellate courts. He also enjoyed a significant pro bono practice, and has been honored for his commitment to pro bono clients.
In addition to his federal service, Mr. Readler has served all three branches of Ohio government in an appointed capacity, including as a member of the Ohio Constitutional Modernization Commission. He is a prior recipient of the Marshall Memorial Fellowship bestowed by the German Marshall Fund of the United States, and he previously served as a volunteer for Lawyers Without Borders, to help train Kenyan lawyers in Nairobi.
Earlier in his career, Mr. Readler served as a law clerk to Judge Alan Norris of the U.S. Court of Appeals for the Sixth Circuit. He earned his undergraduate degree and law degree, with honors, from the University of Michigan.